Gun controlled lamp hits the spotlight
Taking the pistol
One Taiwanese manufacturer took aim at traditional light switches this week and unveiled a lamp that can be turned on and off with the shot of a gun-shaped remote.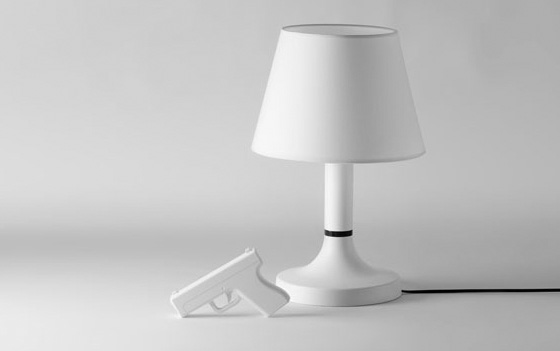 The Bang! desk lamp from Bitplay is put into darkness with a pistol peripheral which causes the lampshade to tip as if the marksman has popped a real cap in it.
Shoot it again and the lampshade rises back up slowly before relighting.
The bright idea was on show at the New York International Gift Fair 2012, where, considering their general enthusiasm for anything gat-related, the American audience must have lapped it up. Check the video out below to see Bang! in glorious action:
Unfortunately, as it stands, Bitplay's Bang! is only available in Asia, although it should unload on the Western front in the not too distant. Worth a shot, perhaps? ®
Sponsored: Fast data protection ROI?