Final Fantasy XIII-2
Terminal illness
Beastly sidekicks
The other big addition to combat is Serah's ability to unleash monsters during fights, up to three customisable beasts can be integrated into your line-up. Yet it's a premise more exciting in principle than in practice, because, once more, you have no direct control over them. Indeed, only Serah and Noel are controllable directly but never simultaneously.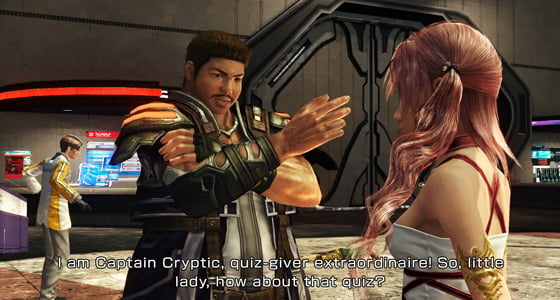 Talk to the hand
Once the adventure-proper begins our heroes band together in a bid to traverse time to save Lightning and, you know, save life, the universe and everything. The unique aspect being that the same areas can be revisited during different time periods, in a nod to the likes of Majora's Mask. It's by far the best aspect of the game and an idea which might have been best utilised to form an entirely new entry into the franchise.
Admittedly, the game's beautiful environments are a joy to behold, but their exploration is less rewarding than you'd hope and certainly not in the same league as FF VII's locations, to once more compare to this entry to its rich heritage.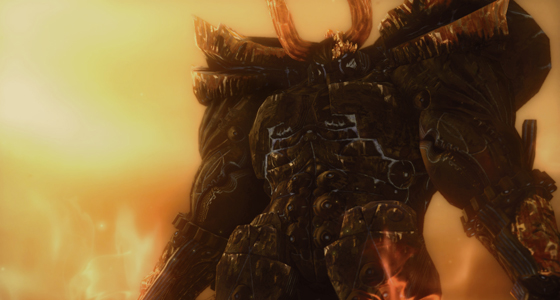 My my, what big horns you have
On occasion, NPCs might task you with random errands, but never anything that takes any thought beyond following Mog – Serah's pet moogle – to the exact location, before fighting yet another monster guardian.
Verdict
I went into Final Fantasy XIII-2 of a mind to have a fantastic time. I'd been blown away by the many trailers of the game, was excited by the noises emanating from Square Enix – regarding how determined it was to make up for the wishy-washy FF XIII – and was all set-up to rediscover my love for one of gaming's most treasured franchises.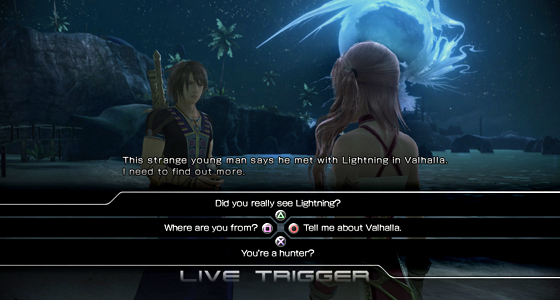 Light topic of conversation
Yet despite featuring some gorgeous visuals and mind-blowing effects, there's nothing beneath the exotic exterior, nothing to make you want to explore the game fully, or to return for the 50 hours or so of plodding gameplay. If Square had decided to go the whole hog and simply put out a CGI film as sequel to FF XIII, I'd have been all over it, if only for the action sequences. Sadly, that's kind of what has happened, the problem being that Square Enix is trying market it as a game. ®
More Games Reviews

Soul Calibur
V
Star Wars:
The Old Republic
Need for Speed:
The Run
Saints Row:
The Third
The Legend of Zelda:
Skyward Sword
Sponsored: Minds Mastering Machines - Call for papers now open

Final Fantasy XIII-2
Gaming's most ironically titled game gets another sequel. Available on PS3 (tested) and Xbox 360.