Hitachi earnings hit hard in Q4
Blames Japanese tsunami and Thai flooding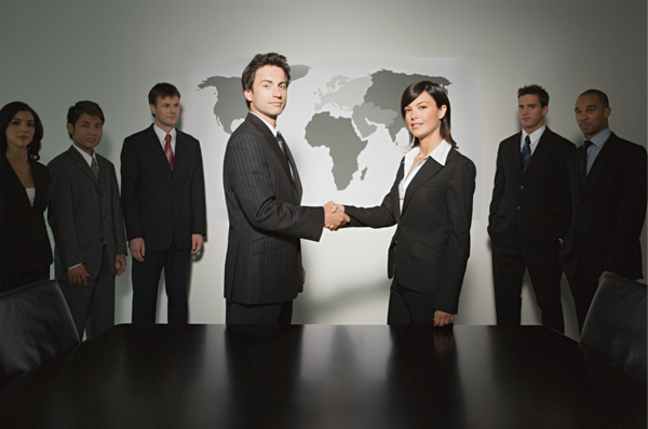 Japanese conglomerate Hitachi – which derives a fair portion of its sales and profits from the IT and telecom sectors – has taken it in the chin profit-wise in its third quarter of fiscal 2011 ended in December. For the quarter, sales were essentially flat at ¥2,2665bn ($29bn), but net income fell by 42.3 per cent to ¥46.4bn ($595m).
In a statement (PDF), Hitachi said that both its Automotive Systems division and its Information & Telecommunication Systems division had revenue growth thanks to the recovery in Japan in the wake of the earthquake and tsunami that hit last March. However, Hitachi's consumer and media product sales and its Power Systems division have not recovered after the quake and tsunami, and the company's PC and display business have been adversely impacted by the disk shortages following the continued flooding in Thailand, where about a quarter of the world's disk drives are manufactured.
In the Information & Telecommunications Systems division, Hitachi posted sales of ¥407.6bn ($5.23bn), an increase of 5 per cent over the prior fiscal year's third quarter. This unit booked an operating profit of ¥18.9bn ($243m), up only four-tenths of a point compared to Q3 fiscal 2010. Hitachi said that I&TS sold more gear and services to telco operators in Japan as well as more software and services for its venerable storage arrays in the quarter. The telco sales were the main reason the operating profit grew. Hitachi sold ¥11.2bn in servers, ¥6,2bn in PCs, ¥38.1bn in telco gear, and ¥50.4bn in storage products in the fiscal third quarter. This unit had ¥226.4bn in services sales and ¥42bn in software sales in fiscal Q3.
Hitachi's Components & Devices division, which still has a disk drive business until the deal to sell it for $4.3bn to Western Digital closes, posted sales of ¥197.2bn ($2.53bn), up 2 per cent. Operating profits hit ¥15.6bn ($200m), up 2.3 per cent from the year-ago period.
Looking ahead, Hitachi is expecting that its sales for fiscal 2011 ending in March will come to ¥9,500bn ($126.7bn), up 2 per cent over fiscal 2010. Net income is expected to fall by 38.8 per cent to ¥200bn ($2.67bn). Hitachi is projecting for the Information & Telecommunication Systems division will post sales of ¥1,700bn, up 3 per cent, and an operating profit of ¥100bn, down 9.1 per cent, for the full year. The Components & Devices division is projected to post ¥710bn in sales – down 8.1 per cent, but still better than the ¥630bn in sales it was forecasting three months ago. Operating profits for Components & Devices is forecast to rise to ¥37bn, better than the ¥29bn in the prior forecast but still well off the ¥54.7bn Hitachi was able to rake in as operating profits from disks and components in fiscal 2010. ®
Sponsored: RAID: End of an era?