Facebook IPO: Boom or bubble?
We look at the numbers - and what's missing...
Waiting for an explosion of online advertising and manure
Facebook's commercial proposition largely depends on growth in online advertising, and using its knowledge of the habits and behaviour of users to exploit into this. More offline advertising money will be spent online, says Facebook, and this will grow. The S-1 says worldwide online advertising market "is projected to increase from $68 billion to $120 billion, representing 12 per cent and 16 per cent, respectively, of the worldwide advertising market".
Facebook naturally makes much of the fact that users have (on the whole) real names. Whether this translates into "real behaviour" is something nobody in advertising really wants to talk about. Likes are cheap, but transactions are expensive.
The other is from - and please ensure that you're sitting down before reading this - in-app purchases made in virtual currencies. Games operator Zynga, famous for Farmville, contributed 12 per cent of Facebook's revenues last year.
As Peggy Lee sang, "Is that all there is?" There's a paradox here, one between the attention people give Facebook and its commercial ability to exploit it.
Facebook's lack of ambition
As Alan Patrick, of multimedia consultancy Broadsight, points out in two very interesting posts, Facebook is starting from a low base. Facebook's average revenue per user (ARPU) today, he estimates, is between $2 and $5 - let's be generous and say five. Google's ARPU at IPO was around $20 and it hit $20. Facebook has set itself some ambitious targets, however: "A lot more things have to go right, for a long time, for Facebook," notes Patrick, for it to achieve these.
Facebook may be able to get there with web advertising, developing such wonderful gifts to humanity such as (ahem) "sponsored stories", and micro-payments for virtual manure. But the S-1 shows a lack of ambition that would disappoint even a medieval minstrel.
Even Blackadder devised a cunning plan of selling fake religious artefacts (and indulgences and pardons) - although the Greenies have cornered the market in the latter in recent years.
This is all very odd. The internet has proved itself to be a disruptive technology - drawing millions of people into a new channel for media for hours every day. We know people pay for media they value. Facebook is already in the business of distributing media. Distributors of media who command regular footfall get to dictate terms - look at what the supermarkets have done unto the music business. And for media, substitute all kinds of other transactional services.
So Facebook is a potentially a really significant platform. But Facebook doesn't want to talk about any of this - let alone exploit it. And it shows an astonishing lack of ambition.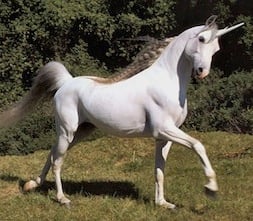 Instead the S-1 is full of some real blather: "We also have posted the phrase 'this journey is 1 per cent finished' across many of our office walls to remind employees that we believe that we have only begun fulfilling our mission to make the world more open and connected."
It's almost as if Facebook has discovered lumps of coal for the first time, discovered that this new thing is highly combustible in a predictable way - and decided to set up in the snowman-dressing business. They're perfect for the eyes. ®
Bootnote
You can find the Facebook S-1 filing right here. As an interesting comparison, shopping channel QVC, which employees 2,000 people in Kirkby alone (Facebook 3,200 worldwide), turned over $2.2bn in 2010. It sells stuff.
Sponsored: Minds Mastering Machines - Call for papers now open