Kia Rio 1.1 CRDi EcoDynamics
Very clean, very green three-pot diesel
Long range runner
On the brighter side, the engine warms quickly, revs willingly and is impressively quiet at cruising speeds. And it delivers a handy 125 lb-ft of torque between 1500rpm and 2750rpm, making it reasonably flexible despite longer gearing than the other models in the range.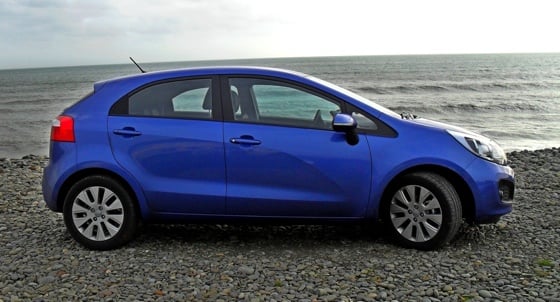 Put your foot down at 60mph in fifth, and while the Rio doesn't exactly surge towards the horizon like Usain Bolt, there is still a noticeable increase in speed. So keeping up with the reps in their Vauxhall Insignias isn't a problem.
Absolute performance is less impressive. With only 74bhp on tap, the 0-60mph sprint takes a leisurely 15 seconds, and the top speed is only 98mph. Still, on the open road the 9.5-gallon fuel tank gives a real-world range of well over 600 miles, so think how much time you will save not standing about in petrol stations.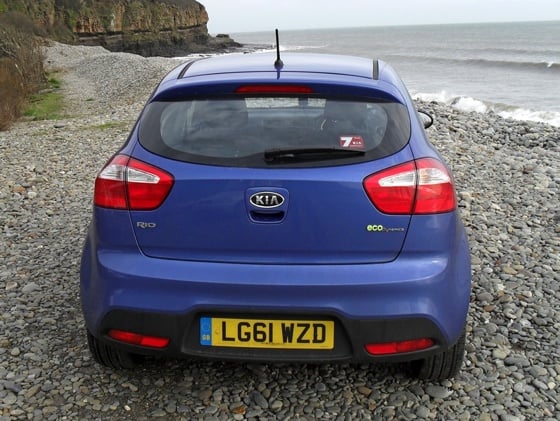 The get the maximum from each drop of juice, the Rio Eco rides on low-resistance tyres, sits a few millimetres closer to the road than its less green siblings, and has been aerodynamically fettled with a modified front air-damn, wind-cheating wheel covers and a rear spoiler. It also comes with a start/stop system and a gear-change nagger.
The interior is very spacious, as you'd perhaps expect for a car that is on the large side for a supermini and is rather well trimmed. OK, the plastics and fabrics aren't quite up there with the best from Ford or Volkswagen, but there really isn't much in it.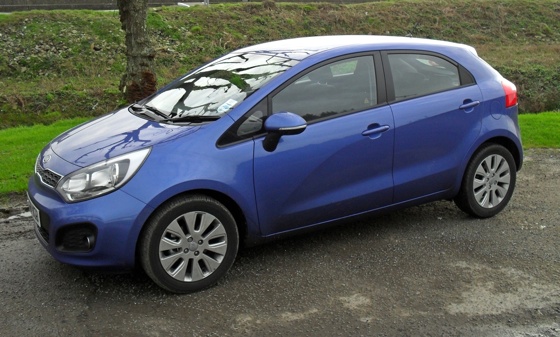 You don't get climate control unless you go for the one of the EcoDynamics Air models. That's not because Kia is being tight-fisted but because using it cuts fuel economy to 78.5mpg and increases CO2 emissions to 94g/km.
Sponsored: Minds Mastering Machines - Call for papers now open