Sony PlayStation Vita offered for 80 quid
Trade'n'save
Gamestation has revealed a list of trade-in deals which will see the retailer hand over the upcoming Sony PlayStation Vita handheld console for as little as £80.
Gamers anticipating this month's Vita launch will be pleased to know the initial outlay of over £200 can be slashed - provided they're willing to hand over an older console in at the time of purchase.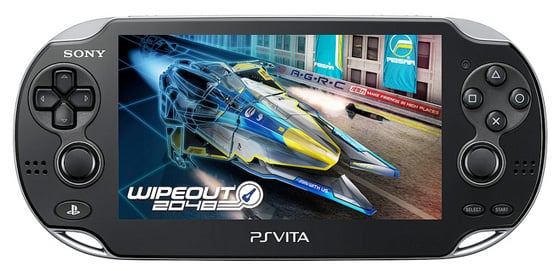 Gamers no longer keen on their Nintendo 3DS, for example, will only have to pay £100 if they swap it for a Vita at Gamestation. Tossing out your old Xbox 360 or PS3 will mean the Vita price will fall further.
Here's the complete list of Gamestation's Vita offers: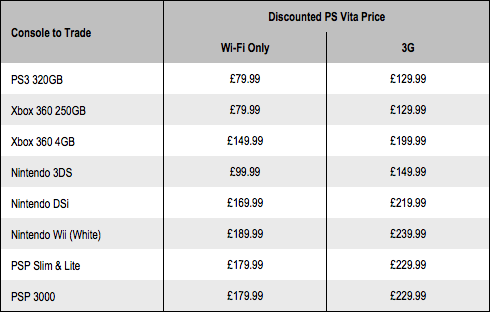 COMMENTS
In defense of Gamestation,
there is something quite nice about being able to walk into a shop, choose a game, buy it and take it home to play, all on the same day. Particularly if you have kids.
That said, I don't want a PSVita, so carry on (and, if I did, I doubt I'd get much discount from my PS2).
May I be the first (or the 4th... depending on when this is moderated) to say, what a spectacular ripoff. much better waiting for prices to drop(however this does cause economic collapse), or better yet sell your old consoles on ebay(or another merchant or actual friends) and buy from a cheaper merchant(Amazon for example).