Airbrushed Rachel Weisz gets watchdog hot under the collar
ASA snarls at L'Oreal's age-defying Photoshop treatment
The Advertising Standards Authority has ordered skincare outfit L'Oreal to lay off the Photoshop, after it ran a magazine ad showing Rachel Weisz in improbably good form as a result of slapping on Revitalist Repair 10.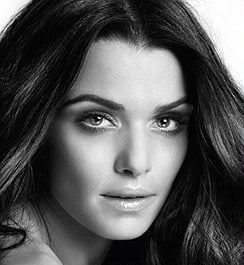 The offending advert featured 41-year-old Weisz's radiant mug (pictured), asserting: "New Revitalist Repair 10. Our first multi-tasking anti-ageing moisturiser targets 10 signs of ageing in one."
The watchdog was responding to a complaint from MP Jo Swinson, who "challenged whether the ad was misleading, because she believed that the image of Rachel Weisz had been digitally manipulated and therefore misrepresented the results that the product could achieve".
L'Oreal defended that it "sought to represent Rachel Weisz as favourably as possible and therefore every effort had gone into ensuring the most flattering set-up". This involved professional styling, lighting and a gifted snapper, who "shot using a lot of light in order to make the picture more flattering and to reduce the appearance of imperfections in the ensuing image by giving the image a soft focus and lower resolution".
The ASA accepted that this was de rigeur for such photoshoots, and that "advertisers were keen to present their products in their most positive light using techniques such as post-production enhancement and the re-touching of images".
Some light airbrushing was acceptable "so long as the resulting effect was not one which misleadingly exaggerated the effect that the product was capable of achieving", the ASA conceded.
However, in this case, it "considered that the image had been altered in a way that substantially changed her complexion to make it appear smoother and more even".
Accordingly, it ruled the ad was in breach of CAP Code (Edition 12) rules 3.1 (Misleading advertising) and 3.11 (Exaggeration), and declared that it "must not appear again in its current form".
The ASA concluded: "We told L'Oréal Paris to ensure that they did not use post-production techniques in a way that misrepresented what was achievable using the advertised product."
According to the Daily Mail, the watchdog has already kicked L'Oreal adverts starring Julia Roberts and Christy Turlington into touch for misleading consumers.
Jo Swinson said of its latest ruling: "The beauty and advertising industries need to stop ripping off consumers with dishonest images. The banning of this advert ... should act as a wake-up call. Thankfully the advertising regulator has again acknowledged the fraudulent nature of excessive retouching." ®
Bootnote
L'Oreal's Photoshop jiggery-pokery is pretty tame when compared with the sensational Ralph Lauren weight-loss programme.
Sponsored: Minds Mastering Machines - Call for papers now open