Panasonic chucks rugged compact cams into the wild
GPS, compass, barometer and more on board
Panasonic's new Lumix digicam, the DMC-FT4, could be the ultimate camera for outdoors types.
The gadget packs in not juts a 12.1Mp sensor with a 1080p HD video recording capability, but also its own GPS pick-up, a compass and altimeter and a barometer.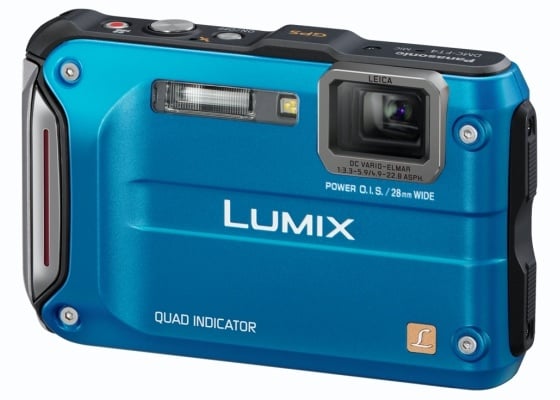 Well tough: the Lumix DMC-FT4
In short, it'll pack your pictures with location, height and direction data - and give you a good idea what the weather was like at the time.
Metal-cased, the FT4 is waterproof to a depth of 12m, freezeproof, dustproof and able to shrug off drops from a height of 2m or less.

The camera has a 4.6x optical zoom, and features a time-lapse photography function. It has a 2.7in, 230,000-dot LCD on the back and weighs a not-uncomfortable 197g.
You can read the Lumix DMC-FT4's full tech specs at the Panasonic site.
The DMC-FT20
If you don't need the sensor data, but like the FT4's rugged features, then the Lumix DMC-FT20 may be more your kind of Kendal Mint Cake.
It also a similar everything-proof casing as the FT4, and features a 16.1Mp sensor and 4x optical zoom. It too can record video footage at 1080p.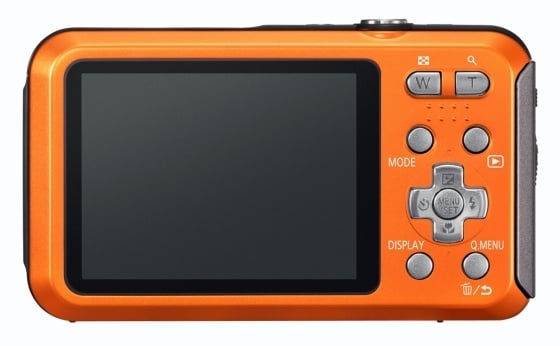 There are full Lumix DMC-FT20 tech specs at the Panasonic site.
Both the FT4 and FT20 will be out in March. ®
COMMENTS
I imagine waterproof microphones are quite expensive.
Also if its designed for hill tops and cold weather high-jinx I'd rather have one good quality mic that coped with wind and cold than two that crackled with nothing but static.
Why 1080p HD video but mono sound?
The new Travel Zoom has 2 mics for stereo, why can't this FT4?
I don't understand why anyone would want full res 1080p pictures yet couldn't give a c**p about sound! (and before anyone says stereo from two close mics doesn't work, have a listen to any of millions of example recordings before you spout off - it works perfectly well)
I'm still waiting for a slim pocketable carry-everywhere camera with reasonable stills, and at least 720p with stereo. It just never seems to happen!