US judge rejects Oracle's fraud claim against HP
That whole Itanium death thing rumbles on through the courts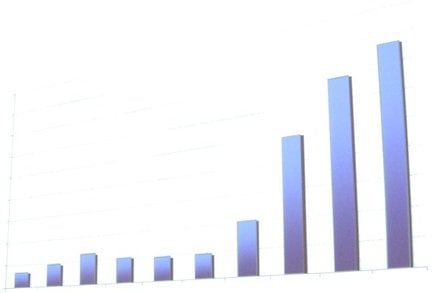 A US judge has dismissed an Oracle fraud claim against HP in the companies' ongoing legal battle over the Itanium platform.
Last year, Oracle discontinued its software support for Itanium chips, alleging that Intel had made it clear the microprocessors' time was nearly up and that it would now be focusing on its x86 chips.
HP, whose Integrity servers run on Itanium, said Oracle's decision was "anti-customer" and claimed that Oracle wouldn't even issue bug fixes for existing software. The firm took its former partner to court in California in June last year.
Oracle retaliated in December, counter-suing HP for seven different offences, including alleged fraud, defamation, intentional interference with contractual relations and intentional interference with prospective economic advantage, among others.
Oracle alleged that HP had acted fraudulently by withholding information when the two firms entered into the infamous Hurd Agreement, the settlement reached after HP sued Oracle for hiring its ex-CEO Mark Hurd.
Oracle said that HP knew at that time that it was planning to hire ex-SAP CEO Leo Apotheker and Oracle's former president and chief operation officer Ray Lane, neither of whom were the best of friends with Oracle. The firm also alleged that HP hired Lane and Apotheker "because it wanted to change direction and become more of an enterprise software company like Oracle".
On top of that, Oracle claimed that HP was secretly paying Intel $88m a year to "artificially continue the Itanium chip's lifespan and represent to the public its long term commitment".
Oracle said it never would have entered into the Hurd Agreement, the very document that contains the contentious paragraph on Oracle's continued partnership with HP, if it had known about these issues.
However, Judge James Kleinberg dismissed this fraud claim, saying in the court ruling (uploaded to Scribd): "The alleged fraud did not prevent Oracle from participating in the negotiations or deprive Oracle of the opportunity to negotiate."
HP said in a canned statement that it was "pleased" the court had come down on its side.
However, both firms were claiming a win over the fact that the court also decided against bids from both companies to seal documents, which they said contained sensitive business information.
"We look forward to seeing the facts made public that demonstrate how Oracle's March 2011 announcement to no longer develop software for Itanium servers was part of a calculated business strategy to drive hardware sales from Itanium to inferior Sun servers," HP said.
While Oracle released a statement that ignored the fraud claim and focused on "HP's attempt to keep the truth about Itanium's death from customers".
"Oracle is delighted that the Superior Court of the State of California, Santa Clara County, has rejected HP's attempt to hide the truth about Itanium's certain end of life from its customers, partners and own employees. We look forward to seeing all of the facts made public that demonstrate how HP has known for years that Itanium is end of life," it said. ®
Sponsored: Minds Mastering Machines - Call for papers now open