Sony focuses on light with Cyber-shot refresh
ISO horny, dim the bulb
Sony beefed up its Cyber-shot range of snappers today, revealing a couple of compacts with snazzy sensors geared towards low-light settings.
The Sony Cyber-shot WX70 and WX50 rock up with a 16.2Mp Exmor R Cmos sensor and an improved image processor.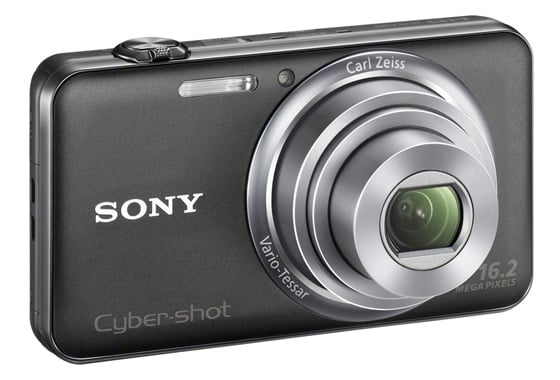 The 25mm lens features a 5x optical zoom and captures 12Mp stills when the camera is in snaps mode, and 1080p HD video when it isn't.
Both cameras boast an ISO range stretching to 12800, promising crisp shots in dimly lit conditions with six-times less noise than predecessors, Sony claimed.

The Sony Cyber-shot WX70 features a 3in touchscreen display, while its sibling, the WX50, clicks into gear with a smaller 2.7in panel. Both will be available this March, with prices yet to be set. ®
COMMENTS
compact + low light capability... something nobody wanted to connect so far!
Granted, we won't know if the claim holds true till we see samples from dpreview , but its about time somebody tried to improve the state of things for people who find even the NEX cameras with their big lenses too big / valuable for some places they travel to.
Also, Sony has some credibility in that area now, with the NEX5 N outdoing a Nikon D7100 for low light image quality, while Nikon went the other way, releasing those clunky and expensive daylight-only Nikon-1 series snappers...
With all the Apple hype, people seem to have forgotten all about Sony having made pretty cool stuff over many years...
Re: Umm
Still, it IS nice to see a product launch/press release focus on something related to real-world image quality rather than megapixels, touchscreens, digital zooms etc.
Umm...
High ISO ain't the problem. High ISO without a crapload of noise is the problem. Wait and see, I guess.