Soul Calibur V
Blades of glory
School of block
Animations between attacks are swifter than in SCIV though, leading to a welcomed increase in tempo throughout; while load times between rounds and bouts are similarly streamlined – it's as if the game is daring you to have that 'one last fight' which inevitably becomes twenty.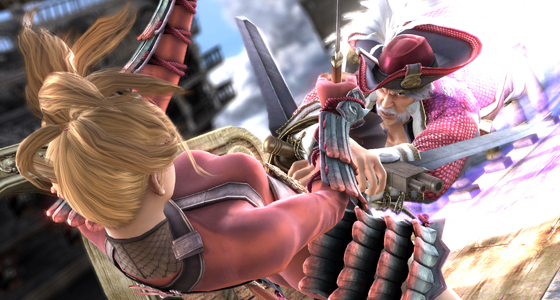 No country for old men
Another clever feature is the integration of a pretty exhaustive training mode which can be configured to teach combos, moves, counters, you name it – perfect for those looking to hone their skill with any or all fighters. There's even a visual guide to ease of use of fighters on the character select screen so newcomers might at least pick those fighters for whom button mashing will do.
As with all beat-em-ups these days, its success will be dependent on its generation of an on-line community. Developer Project Soul has stated time and again that Soul Calibur V's on-line code will be more rigorous than that of its much complained about predecessor.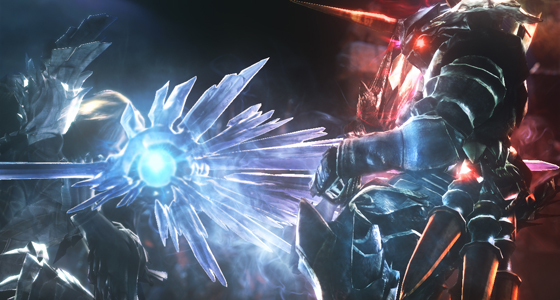 Ice to beat you
While a lack of players on-line at the time of review means I can't state that all is 100 per cent tickety-boo, my forays on-line have all proved smooth enough. The bespoke character creation options come into their own here too, the chance to create a unique fighter as ludicrous as you'd want is a game in itself, and an important one given the lack of a Ryu or Ken like figurehead for the fan base to muster around.
Verdict
Soul Calibur has always been a series which has put giant swords and half-naked female posteriors above the subtleties of the more nuanced fighters out there, and number five proves no exception to the rule. This time, however, a vibrancy of animation, a speed of sword thrust and depth of move repertoire mean it's more in line with the rest of the beat-em-up crowd.
For those willing to put in the hours, there's a fun and tactical fighter to be discovered, though only time will tell whether the on-line scene will blossom as Project Soul would hope. ®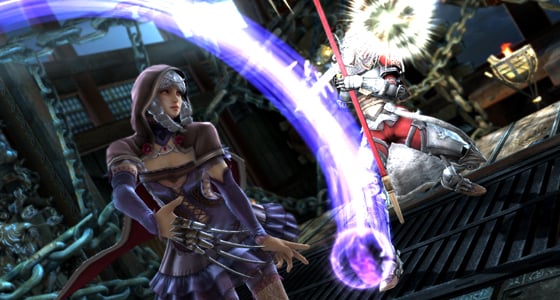 Problem with purple balls
More Games Reviews

Star Wars:
The Old Republic
Need for Speed:
The Run
Saints Row:
The Third
The Legend of Zelda:
Skyward Sword
Assassin's Creed
Revelations
Sponsored: Minds Mastering Machines - Call for papers now open

Soul Calibur V
High blade action. Available on PS3 (tested) and Xbox 360.