Playstation Vita games match PS3 software prices
Keep 'em steep
As next month's PlayStation Vita launch edges near, publishers have revealed prices for the games that'll be available, with some titles even stretching to a big-ticket £45.
The news that games could cost the same as PS3 titles won't to win favour from gamers, especially when smartphone games can be had for extremely low prices.
Then again, many such titles will struggle to match the quality of those on Vita.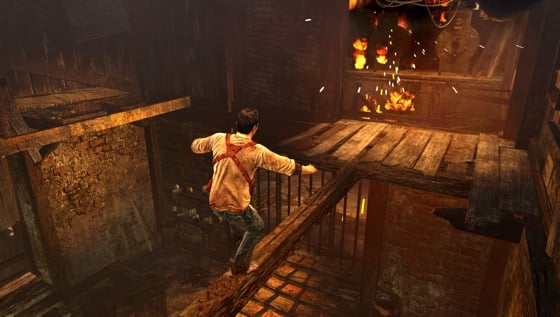 After a slow start to Vita sales in Japan, rumours of a PSV price cut started to circulate. While Sony insists this isn't necessary, the cost of Vita software could be seen as a barrier to entry, especially when the console itself will leave punters over £200 out of pocket.
Check out the list of launch titles with known prices below.
FIFA Football - £44.99
Uncharted: Golden Abyss - £44.99
Formula One 2011 - £39.99
BlazBlue: Continuum Shift Extend - £39.99
Rayman Origins - £34.99
WipEout 2048 - £34.99
Everybody's Golf - £34.99
Lumines - £34.99
Modnation Racers: Road Trip - £34.99
Dungeon Hunter Alliance - £34.99
Shinobido 2: Revenge of Zen - £34.99
Touch My Katamari - £29.99
Army Corps of Hell - £29.99
Little Deviants - £24.99
Reality Fighters - £24.99
Asphalt Injection - £24.99
Michael Jackson: The Experience - £24.99
Ridge Racer - £19.99
According to MCV, some Vita game prices may be slightly cheaper on PSN, although specific details have yet to be announced. ®
Sponsored: Minds Mastering Machines - Call for papers now open