Archos 35 Smart Home Phone
Skype savvy Android DECT set
Review The last Android-based home phone that landed on my desk came from iDect – that's Binatone to the rest of us. Frankly, I was less than impressed by it's lack of integration with Gmail contacts. Now, Archos is out to crack the same nut with its 35 Smart Home Phone which adds quite a few refinements.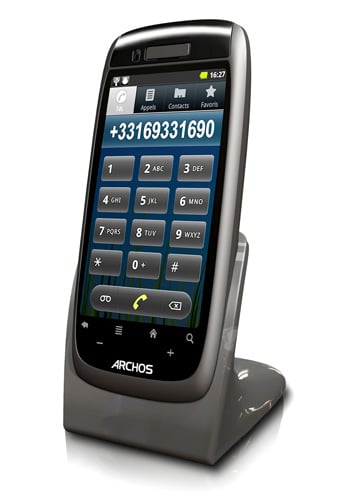 Household Android: Archos 35 Smart Home Phone
Before we get into the long grass, let me say right away that this Android Wi-Fi/DECT dog'n'bone can run Skype and not just for audio but for video calls too. If it didn't, I'd suggest you stop reading now, but since it does, I'll ask you to bear with me.
Open the box and along with the handset you will find a DECT base station and charging cradle, plus all the relevant cables. Both the handset and the cradle take power from a Micro USB socket, which is a convenient design feature.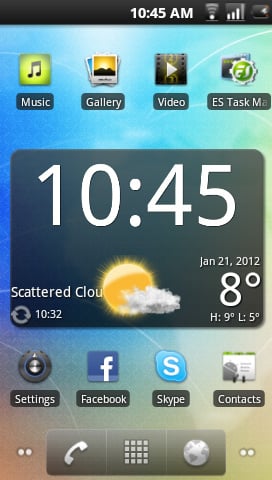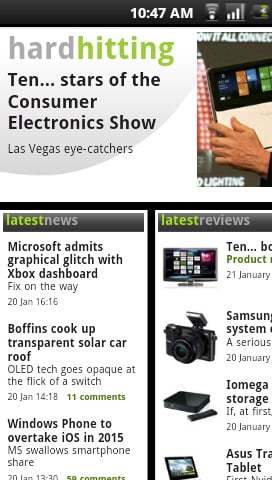 Homescreen and web browsing
The handset itself is a very plastic affair but it's smart and solid enough and at 90g impressively light. Below the - also plastic - 3.5in 272 x 480 screen you will find the familiar four Android system buttons and touch-sensitive controls for volume. Above sits a VGA webcam and at the bottom of the handset, a 3.5mm audio jack socket. Around the back is a big speaker grille.
Like the Archos 28, 35 and 43 media players the SHP uses a resistive rather than capacitive screen. With capacitive panels increasingly being found in mid-price smartphones I'm not entirely convinced this is as acceptable today as it was even 12 months ago.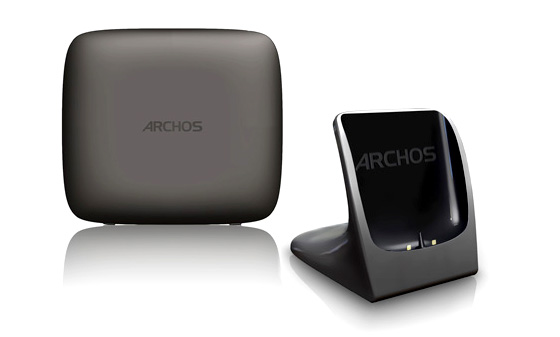 A base station is included to handle Skyping around the house
More importantly while the resistive panel on the 43 was one of the best I'd come across, the same can't be said here. It responds to taps well enough but swiping and scrolling are both rather cumbersome undertakings.
Sponsored: Minds Mastering Machines - Call for papers now open