EMC moves into LSI WarpDrive
Mister Sulu, stand by to make your manoeuvres ...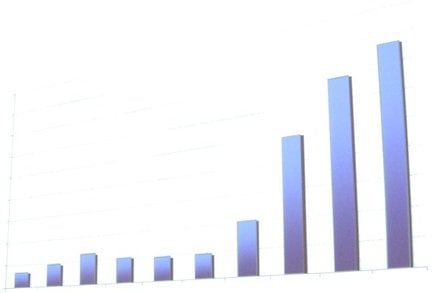 LSI WarpDrive solid state drives will be used by EMC in its Project Lightning server flash product.
LSI announced the EMC design win in a press release about its 2011 financial results.
The SLP-300 WarpDrive is a 100, 200 or 300GB unit using SLC flash and delivering 150,000 random read IOPS (4K blocks), 190,000 random writes and 1.4GB/sec sequential read bandwidth. It has an 8-lane PCIe gen 2.0 connection to the host server and was priced at $11,500 in November, 2010.
Our understanding is that EMC will not have a single source for its Lightning SSDs and Micron has been rumoured to be another potential supplier.
The WarpDrive SSDs have also been selected by Cisco for blade servers. This raises the intriguing prospect of future vBlocks using WarpDrive-equipped UCS blade servers.
LSI has also reported its results for 2011. Revenues were $2.04bn, an increase of 9.3 per cent over 2010, with profits of $303m. In the results earnings call, CEO Abhi Talwalkar said: "We estimate that LSI's available market for PCIe flash-based adapters and flash storage processors (FSPs - controllers) is growing at an annual CAGR of nearly 40 per cent over time and will represent a greater than $2bn TAM (Total Addressable Market) expansion for LSI in the next several years.
"In the client market segment, we are in the final qualification with multiple flash manufacturers on our second generation of products and expect to start shipments in the first half of 2012. These customers target Tier 1 system OEMs in addition to expanding their footprint into the channel.
"In the enterprise market segment, our SSD OEMs are in qualification with multiple Tier 1 server and storage manufacturers to provide both high-volume SSDs, as well as high-performance caching and workload SSDs."
As well as the CIsco and EMC design wins, "We've also won multiple designs with our combined WarpDrive and host-based CacheCade software at a Tier 1 server OEM and expect our solution to begin ramping next quarter." That surely means Dell, HP or IBM.
The EMC Lightning WarpDrive SSDs were released before LSI acquired SandForce, an SSD controller company, three months ago. Talwalkar said: "We are now near production on our second-generation WarpDrive PCIe products, which use the latest generation SandForce FSP and integrate LSI CacheCade software for application acceleration. This second-generation WarpDrive supports SLC, cMLC and EMLC, enabling flexibility to optimise for performance, cost, high density and endurance."
Speaking generally about SSDs, Talwalkar said: "The SSD marketplace is expected to grow at approximately 100 per cent in units from 2011 to 2012."
He mentioned the influence of Intel's Romley server products: "We think some of our WarpDrive PCIe flash product cycles and opportunities that ... we've won, some that we're pursuing will also, I think, align to the Romley cycle in the ... second (2012) quarter."
He also discussed 12Gbit/s SAS, saying: "The next key inflection point in the SAS market will be the adoption of 12-gig SAS silicon. Server and external storage OEMs have already begun the evaluation and selection process. Our expectation is that the first usage will occur in 2012 with production in 2013."
EMC's Lightning product should be announced on 6 February. ®
Sponsored: Minds Mastering Machines - Call for papers now open