Ten exabytes wedged into a rather large box by Cleversafe
But with 4,500,000 drives, it's gonna cost ya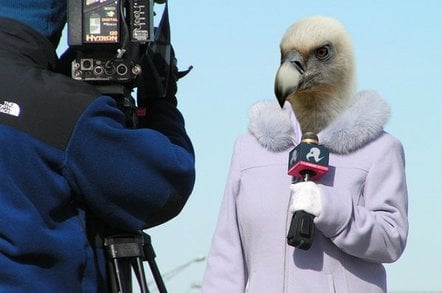 It must surely be some sort of landmark? Object storage supplier Cleversafe now has a 10-exabyte system customers can buy.
Cleversafe reckons the largest single storage box out there is a 3.6EB tape library, SpectraLogic's T-Finity. It now has a tape-beating system for storing data, it would argue, because it provides online access to all 1,048,576 terabytes of data.
Naturally Cleversafe is jumping on the big data bandwagon, saying information is priceless. VP Russ Kennedy said: "However, it's only valuable if a company can effectively look across that data over time for trends or to analyse behavior and to do it cost-effectively. In its true sense, Cleversafe's limitless data storage solution is a critical foundational enabler to Big Data analytics."
Yes, well, remember the gold rush? There were two ways of getting gold. One is to mine it by digging down into seams carrying the stuff. The other was panning: looking for grains of the stuff in river and stream-bed gravel. If you are not careful enough with building and handling a big data installation then it is like panning for gold; the outcome is uncertain and the ratio of gravel to gold is awful.
Cleversafe gets to the 10EB level by constructing a "portable datacenter", containing 21 racks with 189 nodes and 45 3TB drives per node. Cleversafe says it has set up 16 sites across the US with 35 "portable datacenters" per site "and hundreds of simultaneous readers/writers to deliver instantaneous access to billions of objects".
The technology disperses data across the configuration to safeguard it. There is no need, it would argue as would other object storage suppliers, for tape backup.
Meanwhile competing object storage supplier Caringo has updated its product to v5.5, adding support for "files of unknown size via chunked encoding, as well as objects as large as 4 terabytes", and improving management and search of the object store.
The general object storage appeal is that it can juggle vast populations of documents and unstructured data lumps more cheaply and quickly than a filesystem - clever metadata locates objects in storage nodes far faster than a filesystem can locate files in a folder structure. For example, this kind of system is pitched at enterprises streaming video and music to the world.
Storing 10EB of data has a cost. Kennedy said: "Creating a 10EB storage system today would require approximately 4.5 million 3TB hard drives. Today's 3TB hard drives can cost as little as $150, but a storage system the size of Cleversafe's would still cost $705 million for the spinning disks alone. The entire system - with racks, networking equipment and Cleversafe software - would run in the single-digit billions of dollars." ®
Sponsored: Minds Mastering Machines - Call for papers now open