Dr Who phone game puts Daleks in your living room
Augmented extermination
Toy Fair 2012 Robotics toy tycoon WowWee is down at the Toy Fair 2012 in London this week with its range of smartphone games based on the notion of augmented-reality.
While the majority of the AppGear collection was on show at CES 2012 a few weeks ago, a new Doctor Who version was talked-up today, which will see fans of the series strolling the streets shooting virtual Daleks and Cybermen with their smartphones.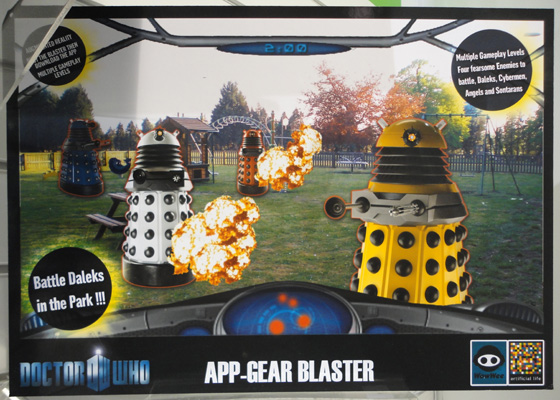 Set to hit retail in time for the new series over the 2012 festive season, the Doctor Who AppGear blaster comes with a plastic Cyberman gun which cradles a smartphone and turns it into a digital rifle scope. The Doc's enemies then appear and a user shoots them down. Fun stuff, WowWee.
The game is very similar to other titles in the range such as EliteCommanderAR, which uses a different weapon and features a fresh batch of baddies.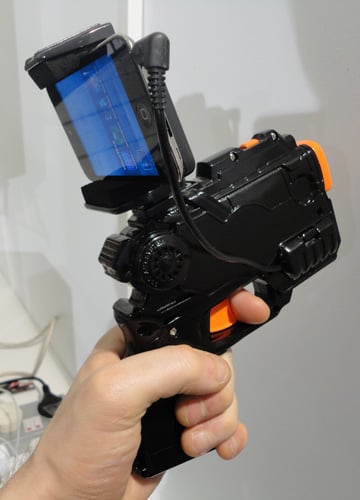 Another one, Alien Jailbreak, turns an AR marker into a prison building from which - yes, you guessed it - beings from outer space start to escape. If you had't realised by now, your job is to destroy the little green scumbags.
Next up is the flight-based Foam Fighters, which comes with attachable planes each with their own built-in level.
Then there's the Rockstar-produced Zombie Burbz, which tries to cash in by pitching interactive toys in a similar ilk to Activision's Skylanders. Your gadget's screen becomes a dynamic board on which the game is played. Each pack comes with a new unique zombie and heaps of fresh missions.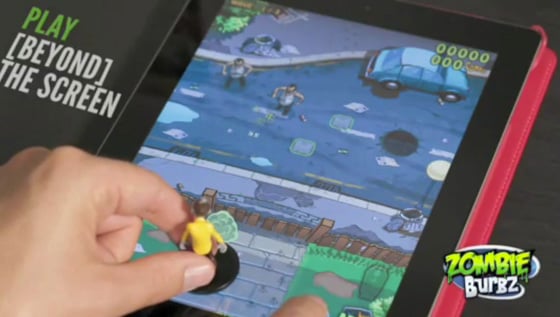 While these games are clearly aimed at the younger generation, there is definitely scope for us lot. I mean, I'd happily put my feet up after work for half an hour, popping caps into various Tellytubby Daleks as they appear in colourful hordes at the door.
'Exterminate this!'
The WowWee AppGear collection launches in the coming months, with prices varying from £10-20 depending on the title. All the games are listed on the Appgear website. ®
COMMENTS
Am I the only one...
...thinking that this AR thing is wasted on Dalek games and could be better used in the porn arena ?
They-will-be-exterminated!
As long as
we don't all end up stuck in that smeghead Rimmer's version.
"...which will see fans of the series strolling the streets shooting virtual Daleks and Cybermen with their smartphones..."
Great! –even more fuckwitts for me to try and avoid mowing down because they're so engrossed in their bloody phones they're completely oblivious to the fact there's a whole planet around them, filled with traffic, other pedestrians and [more amusingly] lamp-posts.
The American NRA version...
Isn't a toy firearm - it's a mount for the automatic of your choice.
Go ahead, phone-thief punk, make my day!