Acer bids to raise prices after levelling inventory mountain
'Back to the old ways of working,' says UK boss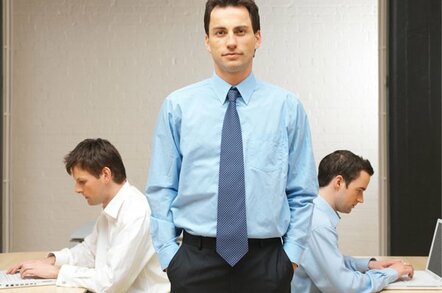 Acer has said it expects ASPs to continue to climb this year as the market shifts to ultrabooks – even as the vendor finally levels the inventory mountain that bedevilled it last year.
The shock discovery of "abnormalities" in inventory stored in freight forwarders' warehouses led to a massive shakeup at the firm. A "sales allowance" programme meant a $150m write-down, and the ensuing chaos helped tip the vendor into fourth place into the worldwide PC rankings.
Speaking in London yesterday, the vendor's UK boss Neil Marshall said that the stock mountain was now "gone", with the firm down to a month's inventory.
While the discovery of bulging warehouses last year had been a shock, Marshall insisted that Acer's excessive inventory levels had actually helped it in the closing months of last year, as the floods in Thailand crippled production of disk drives and other components.
The firm had been able to capitalise on the situation to fulfill deals that other PC vendors had been forced to walk away from, he said.
Marshall said the firm had now adopted much tighter inventory controls, with a focus on sell through, rather than sales into the channel.
"We're all measured on inventory management," he said.
Acer had now drawn a line under the entire episode, said Marshall, and wanted to re-establish the kind of channel relationship that helped power it up the sales league through the noughties. "We want to go back to the old ways of working," said Marshall.
Having dealt with its stock glut, the firm is now hoping to push prices up. For the last few years, the firm has regularly predicted price increases, bucking the continual erosion of prices in the PC industry.
While last year's inventory troubles temporarily put paid to that, the firm was the first major vendor to jack up prices in the wake of the Thai floods.
Marshall predicted that prices would move upwards again this year.
Retail sales manager Richard Hayden said the continued upwards price drift would take place in part because of the unleashing of a wave of Intel processor-based Ultrabooks, giving a fillip to the mobile industry.
While this would clearly be a boon to Intel – never known for just giving away new features for nothing – he said all parts of the channel would benefit.
Assuming resellers and distributors set their targets on a value basis, he said, they would not have to move as many units to hit the same value point. ®
Sponsored: Minds Mastering Machines - Call for papers now open