IPTV UK: what's on tonight?
Worth watching yet?
Low rent
There are free programmes available too. The Boxee box, for instance, makes a large number of free films accessible, though you won't find new releases there.
It's worth checking to see what offers are available too. Registering for AceTrax on a Samsung TV gives you £4.50 credit, for instance, while setting up FetchTV on a Viera will give you your first film free.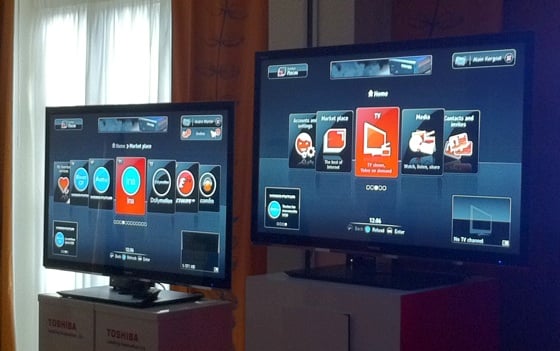 Toshiba is rolling out its own content store set, Places
BlinkBox has a whole section of free content, which includes some older British TV series such as The Young Ones and Bad Girls, and SF like Andromeda and Mutant X. But the quality's not always good – I found the first episode of Andromeda sounds like it's playing from a slightly stretched VHS copy, for example. The alternative, however, is to page £1.49 per episode on iTunes, or £15 per series.
Besides quality, rights remain a niggle, with some content only available on certain devices and not others. For instance, while 4oD has plenty of material available on YouTube, a lot of it can't be accessed by YouTube apps on TVs. Some Lovefilm streaming content suffers the same problem, too. You can watch it on the web, but not on your TV.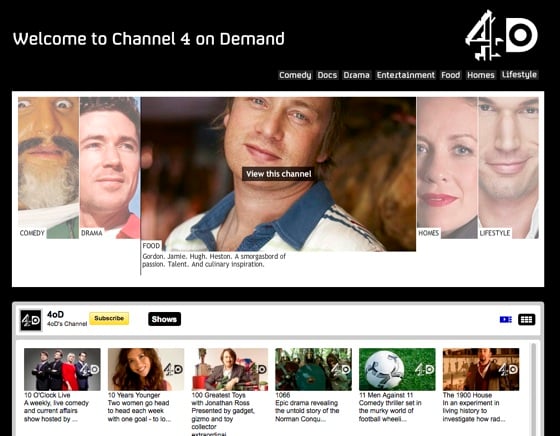 4oD has plenty of shows on YouTube, but a lot of it can't be accessed by YouTube apps on TVs
Remember too that while shopping around is fine in principle, in practice it's not quite so simple. If you want to watch on a smart TV or set-top box, you'll be restricted to the services supported by that platform. Not everyone is prepared to connect their computer to the TV to give them access to the whole range of sites.
Ready for primetime?
There's little doubt that the range of content available now is such that many people who want just a bit more than Freeview may well consider an IPTV service as an add-on, rather than switching to pay TV. And, given a reliable broadband connection, services like Netflix, Lovefilm and BBC iPlayer can give a great experience, with 'HD' streams matching DVD quality.
If you want more than catch-up, then Netflix is probably your best bet for 'box set' type material, while Lovefilm is more suited to cinephiles – though both will doubtless adding more to their libraries. Reg Hardware will be running a more in-depth comparison of these two services later this week.
Remember, though, for only a few pounds more than a streaming only service, you could add disc rental too, and fill in the content gaps.
And, of course, when it comes to streaming there are still glitches. Some days, it just doesn't work: video freezes up, programmes skip or jump right back to the start. You often getr error messages that are inexplicable. I've even had days when the BBC iPlayer app on my test TV stopped working until I rebooted the set.
For the tech-savvy Reg reader, these things can be lived with and worked around - though less so when you're paying to watch. But perhaps it's worth waiting a little longer before you urge your less technical relatives to jump on the IPTV bandwagon. ®
Sponsored: Minds Mastering Machines - Call for papers now open