Use iBooks Author, only Apple can ever publish the result
Cupertino grants itself exclusive rights via EULA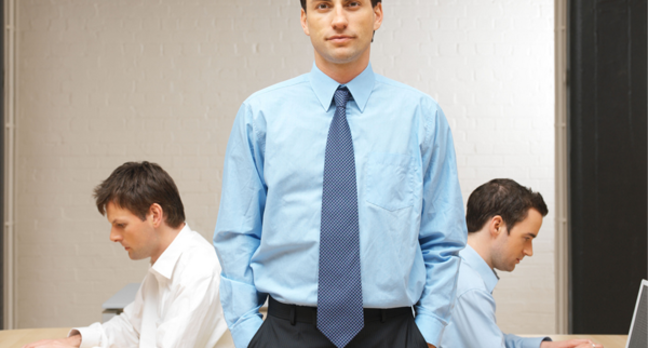 Budding authors attracted to Apple's latest content-creating tool should tread with care lest the small print locks them in tighter than they'd imagined.
The End User Licence Agreement, to which users consent by using the software, requires the output of iBooks Author be distributed only through Apple's retail operation - with Cupertino getting its customary 30 per cent cut - to ensure that only Apple students get the benefit of Apple's largess.
The restriction is displayed when users run iBook Author, but only at the end of the e-book design process. At which point one might be prompted to go back and read the EULA - which wasn't displayed during the installation of the program:
If you charge a fee for any book or other work you generate using this software ... you may only sell or distribute such Work through Apple (e.g., through the iBookstore) and such distribution will be subject to a separate agreement with Apple.
It might seem reasonable for Apple, which provides the software for free, to then demand a cut of any tomes created using its toolkit, but the point made by Venomous Porridge blogger Dan Wineman (an e-book author who first spotted the restriction) is that he never agreed to make Apple his sole distribution agent, except that he apparently did just by running the software.
"Isn't this the equivalent of a car dealer trying to bind you to additional terms by sticking a contract in the glove compartment?" asks Wineman.
EULAs have a chequered history at best in the UK, with plenty of precedent that ripping open an envelope or clicking on the small print won't bind one to a lifetime spent as Bill Gates' towel boy. Apple's iBook Author legal red tape is probably no more enforceable than any of the others, but it does push the boundaries a little further.
Apple provides the Xcode toolkit for free and makes no restriction on the distribution of OS X applications created using it, but one can't help thinking that it's only a matter of time until that happens. Development tools are generally given away to promote interest in the platform, but if Apple can turn them into a revenue stream too then there seems nothing to stop them.
Apple isn't claiming ownership over the contents of the iBooks, so the videos, sounds and text which make up the electronic publications can be bundled together using alternative tools to create equivalent content for other platforms, but anything that comes out of Apple's software remains under Apple's control and you might have already agreed to let that happen. ®
Sponsored: Fast data protection ROI?