Wacom Bamboo Fun S Pen and Touch
Graphics tablet and trackpad in one
Firm and function
Accompanying the tablet is a lightweight but sturdy stylus. Considering that the Bamboo is supposed to be an entry-level product, the Bamboo pen is pretty damn fantastic given the price. Its pressure-sensitive nib supports 1,024 levels of pressure, while the other end is an 'eraser' nib that automatically switches to Erase or Delete functions in lots of software – notably Photoshop. It even features a rocker switch on the side that can be configured to trigger custom clicks, keystrokes and other actions.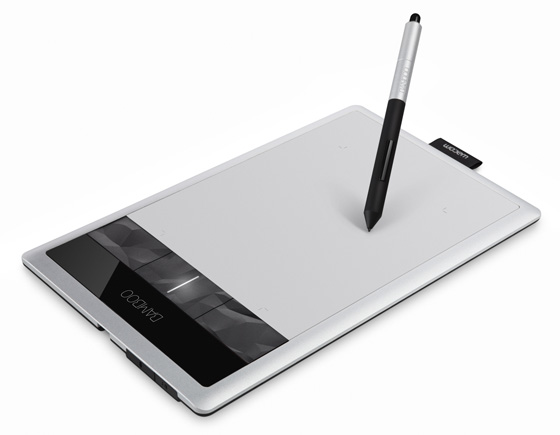 A little clothing-style label tag at one end acts as a sleeve for the stylus
So much for the Pen & Touch's pen: now for the touch. I was expecting a few basic clicks, scrolls and sweeps, but Wacom has done its best to pack in the wider range of two-, three- and four-finger gestures that modern touchscreen users have grown to expect. This includes zooming and rotation, swiping between programs and navigating consecutive web pages.
Under Windows, it includes Flip 3D and Show Desktop, while under Mac OS X Lion, it supports gestures for Mission Control, Exposé and Launchpad, not to mention the new 'Natural' scrolling option.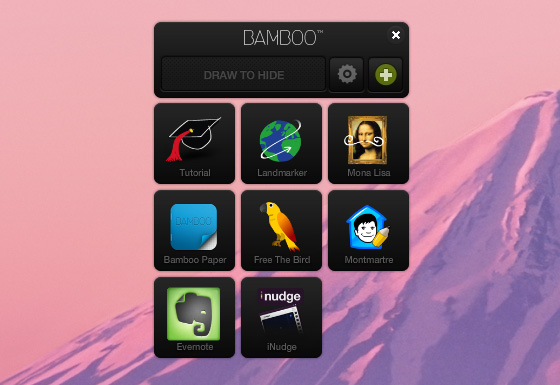 Bamboo Dock provides access to some pen-friendly app-style mini-programs
What the Pen & Touch's touch functions lack, however, is immediacy. There always seems to be a teeny-weeny little time lag before the tablet responds, and it needs a pretty firm touch to recognise anything at all. And it doesn't seem to like multi-touch gestures unless you place each finger down separately. For example, when sweeping with three fingers between web pages in Chrome, the tablet ignores the gesture unless I drop my fingers onto the tablet 1-2-3 in rapid succession before each sweep.
Also, Mac users who have selected 'Natural' scrolling will find that horizontal sweep-navigation of web pages works the wrong way. Perhaps all this is just something I have to get used to. Having been accustomed to ultra-sensitive and ultra-responsive touchpads such as Apple's Magic TrackPad, I have probably been spoilt.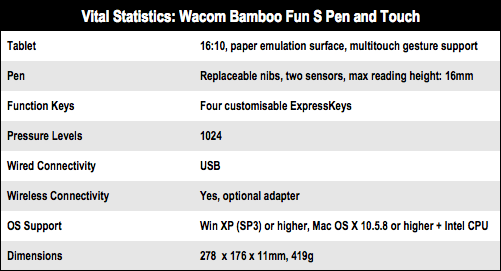 Sponsored: Minds Mastering Machines - Call for papers now open