Asus Eee Pad Transformer Prime Android Tablet
First Nvidia Tegra 3 five-core fondleslab
The fifth element
There's nothing new about the screen size or resolution but the new Super IPS+ panel is an absolute cracker. With 178 degrees of viewing angle on tap the thing looks perfect no matter how you hold it. It's also very colourful and very, very bright. With a maximum 600nits of luminance available in "Super IPS" mode you really can use the Prime in direct sunlight. You could probably even do so while standing on the surface of Mercury.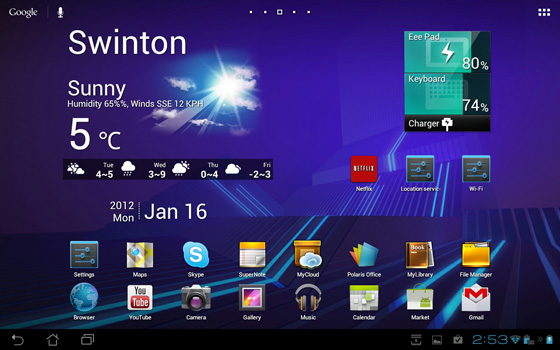 ICS home screen – note dock charging tablet
Lurking within the Prime's sleek shell is Nvidia's new Tegra 3 or Kel-Al chipset featuring a quad-core ARM Cortex-A9 CPU that can run at up to 1.3GHz in multi-core mode. The graphics coal is hauled by a multi-engine GPU which means the Prime will play any and all HD video files thrown at it and laughs in the face of graphically demanding games.
To avoid excessive power use Tegra 3 features a fifth 'companion' core that is limited to 500MHz and looks after the housekeeping when nothing else of interest is happening. It's all fiendishly clever stuff and results in a machine that goes like blazes but uses surprisingly little power.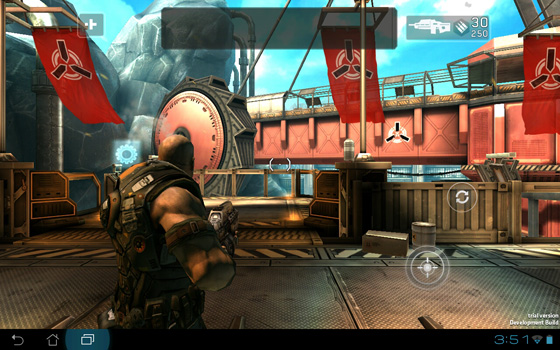 ShadowGun looks good, goes like clappers
When review samples first arrived in the UK late last year they ran Honeycomb but I decided to wait until the promised Ice Cream Sandwich update arrived to avoid coming to a conclusion based on a version of the operating system that was already a bit passé.
Do ICS and Tegra 3 work well together? Hell yes. Think Morecambe and Wise, David and Bacharach, beans and toast. The UI now glides about with a baby oil smoothness that makes even iOS 5 on the iPad 2 look jerky. Apps open and close in an instant and web pages load and scroll like there's no tomorrow.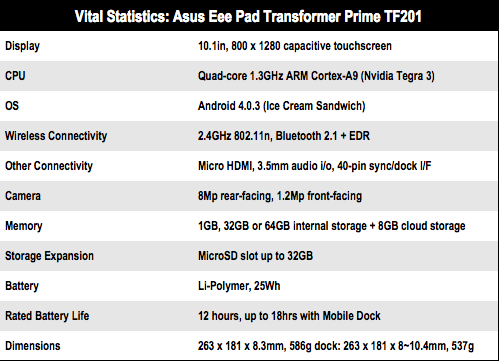 Sponsored: Minds Mastering Machines - Call for papers now open