HP optimistic it can sort that pesky UK downturn
Helping SMBs to rescue the economy ...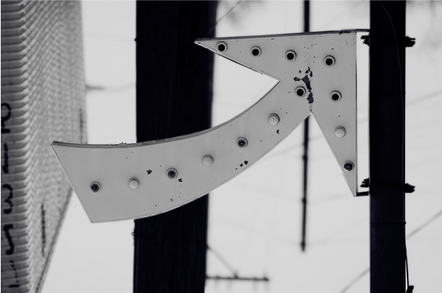 In a slight alleviation of the general economic doom and gloom, HP said today that UK small and medium businesses had seen double-digit growth in the second half of last year.
HP's SMB Index, a survey of 1,000 British businesses with between one and 50 employees, found an average growth of 11 per cent in the last six months and optimism from 63 per cent of respondents, who were sure that their businesses would grow 14 per cent in the next six months.
Don't uncork the champagne just yet though, because even though their companies are growing, the SMB owners were still losing confidence in the UK economy, down 3 per cent to 32 per cent, which may be a signal that biz owners realise that whole euro trouble hasn't really finished making an impact here yet.
In an unsurprising result, retail, distribution and transport firms were on the up while construction and property companies were at the bottom end of the scale.
In terms of technology, half of the surveyed companies reckon that tech firms could do more to help them buy the right equipment for their needs, especially since most of them use that tech at home as well as at work.
Half of the SMBs surveyed told HP they use social media such as Facebook and LinkedIn to drum up business, and of that number, 70 per cent said they had found a new business lead or managed to score some actual cash from being on these sites.
Small business can be a great booster to the economy and HP seems to be wildly optimistic about the results of the survey, figuring those Brit SMBs just need a small bit of assistance in order to pull us all through these tough times.
"Clearly the issue around confidence in the broader UK economy is worrying," Rebecca Shears, head of marketing in the UK and Ireland, said in a canned statement, "but if companies like HP can continue to provide help and support for SMBs then hopefully their contribution to the broader economy will help improve the wider economic outlook."
How confident the rest of us feel about the fact that, apparently, the future of the British economy relies on the support of a company that spent the best part of two months working out if it should or shouldn't spin-off its PC biz – a very public decision-making wobble that cost its stock price dearly – remains to be seen. ®
Sponsored: Minds Mastering Machines - Call for papers now open