Xio shells data centre citadels with barrels of disks
Growing Hyper ISE biz eyes up global domination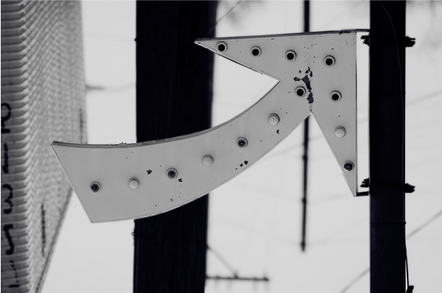 Xio, under fresh new executive management, is renewing its assault on computer data centres, convinced that this time, with a better, more focused business structure, it can breach the big data centre citadel walls it has been assaulting time after time.
It is extending its international business structure; concentrating software development in Colorado Springs; and, get this, planning for profitability this year on the back of excellent results in the fourth 2011 quarter. Talking at a briefing yesterday, Rick Nelson, the VP for international development, is clear: "We believe we're set for great commercial success."
Xio, the re-branded Xiotech, makes the Hyper ISE, an integrated, sealed-in-a-cannister enclosure of solid state drives (SSDs) and hard disk drives (HDDs). It has a five-year warranty; auto-tiering between disk and SSD; rocket-science Seagate diagnostic software to return apparently failed and useless disks to service; and good price/performance with SSD-like IOPS and disk-like capacities.
Nelson pitches the idea that storage array controller functionality is being claimed by virtual server hypervisors, and that there is a trend for array controller functionality to move up the storage stack – in effect leaving skinny arrays in a functional sense behind. Xio has pretty much always relied on upper storage stack software, such as DataCore's SANsymphony, to deliver its storage benefits to applications and provide functions such as thin provisioning and deduplication. This is apparently going great guns in Germany – where DataCore has around 200 resellers.
Xio needs to work with software providers and ensure its own software interfaces meet requirements, Nelson said. VMware is pre-eminent in server virtualisation, Nelson said, so "VAAI is a keen focus for our company".
Another trend is to bring storage and servers closer together to reduce data access latency. Xio has customers who use direct Fibre Channel-attached ISE systems to avoid fabric latency. Xio's EMEA solutions development director, Gavin McLaughlin, says that Microsoft is "shouting from the rooftops to use DAS [and] SQL Server uses DAS in its latest release". He mentions a Xio benchmark showing great ISE performance with SQL Server.
Xio is working with Citrix on VDI for very fast I/Os which complement the existing storage estate, with Citrix moving the data around. The message is that Hyper ISE is market-hardened and open, and both less of a risk and more price/performance/capacity efficient than all-flash arrays or PCIe-flash-enhanced servers.
Nelson said that key developers from the now-closed Hyderabad software development centre are being moved to Colorado Springs in order to consolidate development. The international development veep said: "We had to make some very important business decisions. Several major software developments are underway right now."
And it's not just the India-based devs who are being shunted to Colorado Springs: other Xio offices across the US are being brought to Colorado. "We're trying to maximise efficiency," Nelson says.
Global moves
At the same time, Xio is opening a new sales office in India, the first sale has been made in Korea, a large deal is being pursued in China and there's the prospect of opening an office there. The development veep said: "We're moving into Taipei and several other major markets in the course of this year... International sales are now a corporate priority. We believe we're highly competitive and priced right."
This international development is part of CEO John Beletic's strategy of enhancing the Xio business structure around the technology and product core – so that the product has the sales, support, delivery channels and business infrastructure it needs to succeed.
Is profitability possible in 2012? Nelson said: "The fourth 2011 quarter was one of our best if not the best. It is being closed out as we speak. We're coming into 2012 with a strong backlog and lot of opportunities. The US domestic team is doing a very good job expanding the opportunities and the size of the opportunities. I'm encouraged by what is starting to happen in the UK."
Beletic's team is trying to make the business more efficient and cost-effective, and expanding international sales where the opportunities seem strong, particularly with channel partners such as DataCore.
EMEA VP Roger Walton said: "We have deals in Germany, Italy and Spain, and three POCs (proof of concept) underway ... The message from 2011's last quarter leads us to feel really good about strategy."
Can Beletic and his team pull it off and see Hyper ISE appear in large numbers inside the data centre citadels? They are a new team, and seem extremely keen. Only time will tell. ®
Sponsored: Minds Mastering Machines - Call for papers now open