Samsung denies sniffing around RIM
Blog's BlackBerry biz buyout blab sparked share spike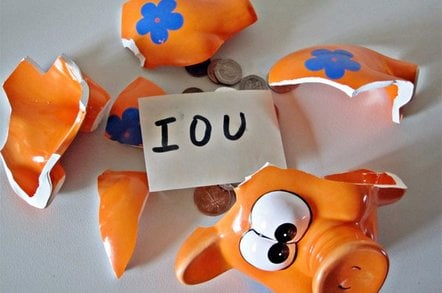 A blog which reported Samsung was looking to buy RIM triggered a jump in the Canadian company's shares, before Samsung had the chance to deny it was interested in the company.
The shares in RIM went up by 8 per cent on the BGR.com story, which claimed the only thing preventing a sale was RIM's CEO holding out for more money. The shares in RIM hit $17.96 just before someone at Reuters managed to get hold of Samsung, which promptly denied everything, though the BGR's updated blog points out that Samsung has denied only that it has any interest in buying RIM, and not that it might buy, or license, parts of the company.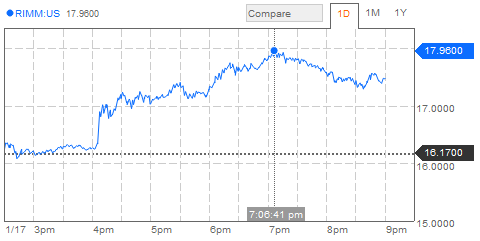 Proper details from Bloomberg
The BGR's report came from the usual sources familiar with the matter, though the blog feels it necessary to specify that the information came from "our trusted sources". Presumably those would be different from the sources which provided the information that RIM couldn't get its email client ported to its new OS, information which was described as "inaccurate and uninformed" by RIM's CEO.
Not that RIM has gone out of its way to demonstrate the inaccuracy of that first report. The email client shown at CES, and presumably to be rolled out onto the PlayBook next month, uses Microsoft ActiveSync rather than RIM's own secure protocols – which proves nothing.
Samsung buying RIM seems unlikely, despite the idea that it could integrate BlackBerry Messenger and/or unspecified enterprise features to differentiate its Android offerings. RIM probably has further to fall before it can be acquired for its brand, and if that happens Samsung could well be in the running, but for the moment it seems BGR's contacts have jumped the gun a little. ®
Sponsored: Minds Mastering Machines - Call for papers now open