George Lucas: 'No more Star Wars'
Director calls quits on blockbusters
George Lucas has announced his retirement from the movie business.
The director blurted the news to the New York Times in an extensive interview centred on Lucasfilm's upcoming flick, Red Tails.
"I'm retiring," Lucas told the paper. "I'm moving away from the business, from the company, from all this kind of stuff."
While reports suggest a fifth Indiana Jones movie is in the pipeline - a rumour Lucas was hesitant to quash - Red Tails is apparently the last blockbuster in the man's plans.
Long-time Lucas producer Rick McCallum fuelled the claim saying: "Once this is finished… He will have completed his task as a man and a filmmaker."
Lucas, 67, is apparently keen to return to art-house indie films, an area he expected to spend his career before Star Wars propelled him into the limelight.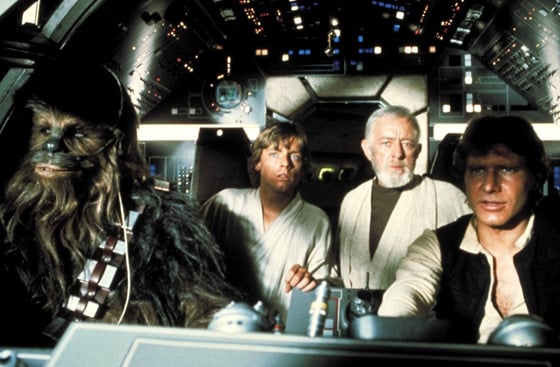 Lucas also revealed his disappointment of being attacked by Star Wars fans, hitting out at those unhappy with special editions and recuts of the original trilogy, his extension of the franchise through three prequels, and the company's relentless merchandise push.
The fanboy moans remind the director of how studios used to forcefully edit his first movies, with THX 1138 and American Graffiti prime examples.
"On the internet, all those same guys that are complaining I made a change are completely changing the movie," Lucas remarks. "I'm saying: 'Fine. But my movie, with my name on it, that says I did it, needs to be the way I want it'."
Lucas clearly likes to do things his way and following the 3D releases of all six Star Wars films - which roll out on the big-screen from this February - the director is hanging up his Empire boots for good.
"Why would I make any more, when everybody yells at you all the time and says what a terrible person you are?"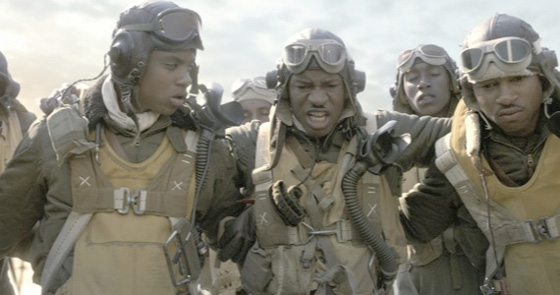 Lucasfilm's Red Tails is an all-black action adventure which the director claimed is "kind of like 'The Color Purple,' only in airplanes" and "sort of like a Tyler Perry movie, only without jokes".
Red Tails flies onto cinema screens on 20 January. ®
COMMENTS
What a tosser.
If you don't like people criticising you for fucking up your old franchises then either don't do it or ignore them by sticking great wads of cash in your ears.
Personally I'd rather watch the RedLetterMedia reviews of the Star Wars prequels and Indy 4 than the movies themselves. At least Lucas gave us all something to moan about.
*sigh*
I'll be eternally grateful to the man that made A New Hope, The Empire Strikes Back and Return of the Jedi. I won't miss the man he became, corrupted by his own self-importance and blind arrogance.
You're building a bit of a big pedestal there, chief
Lucas put together a capable team which went on to do some pretty good work. They kept him in check, exercising a decent amount of scripting and editorial control and everything was great.
When he returned with a vast amount of cash and a colossal ego to match, suddenly he's free of all that awful editorial restraint he was subjected to in the past. The result? An abject lesson in why a) editors are useful things and b) why unrestrained egos are bad things.
"the man that made A New Hope, The Empire Strikes Back and Return of the Jedi"
TESB was directed by Irvin Kershner, and ROTJ by Richard Marquand. I found both to be superior works to ANH, Lucas' major contribution. I seem to recall that Lucas was not a fant of TESB at all, which in my opinion was by far the best film of the series. But there you go.
7 of 9 was hot, wasn't she?
Oh, you mean Episodes 7 - 9. Sorry, wrong franchise.
Other than Jar Jar, the only other problem was with the cheesy reasons for Anakin to become Vader... He just looks like a pouty teenager whining because they won't make him a Jedi Master yet. That and Hayden Christensen's atrocious acting. I especially like his "I'm mad" face, where he tilts his head down and scowls under his eyebrows at people.