Work from home, find a new hobby, buy a fountain - UK.gov
New advice site saves your boss cash while you stay in bed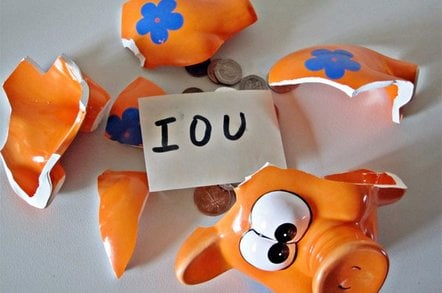 Anywhere Working, the government-backed initiative to get us chipping in towards the cost of offices, now has a working website hub portal and advice on picking the perfect fountain.
The scheme was launched in November by then-transport minister (and Lib Dem) Norman Baker, who's now been replaced by the Conservative Justine Greening, but Anywhere Working is also backed by a handful of companies (all of whom stand to gain financially by greater home working) and now has a much-awaited hub portal for potential home workers and their employers to visit.
When visitors arrive at the website they'll find a calculator that will multiply the daily cost of commuting by the number of days when home working is an option, to show how much money can be saved. Provide an email address and that number gets added to the total the scheme can claim to have saved - it's assumed the commitment will be honoured.
The scheme has set itself the target of getting 30,000 people signed up, though companies can commit all their staff at the click of a button.
Other than the calculator the Anywhere Working "online portal" offers little practical advice. It suggests we should rides bikes more often, and take up some hobbies to fill that now empty commuting time (helpfully linking to Wikipedia's list of hobbies for the uninspired). For those who find working at home difficult, the hub links to the Life Dev blog, which suggests getting a fountain as "there's nothing quite as relaxing as the sound of running water".
Apparently you should ensure you have a good view too, and some plants around the place, which is great if you happen to live in an idyllic wonderland, but working from home is harder when it means squatting in the corner of a one-bed flat in Nunhead, South London.
There are case studies, showing how companies have saved money by offloading the cost of office space onto their employees, and the aforementioned backers would be pleased to help any company who'd like to spend money helping people work from home.
This is all leading up to Anywhere Working week, which commences on 27 February, so now might be a good time to pitch for that home office upgrade. ®
Sponsored: Minds Mastering Machines - Call for papers now open