OCZ refunds punter for dud drive shortly after El Reg steps in
Pure coincidence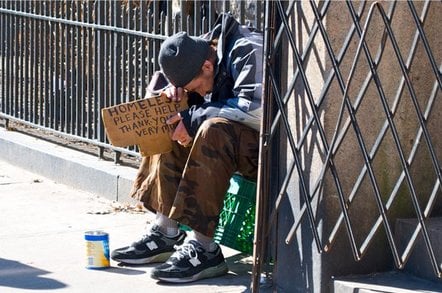 OCZ promises to refund purchasers of failed solid-state drives, but at least in one case it seemed unable to do so - until Vulture Central poked its beak in.
Dorothy Perry had three OCZ Agility SSDs fail over a period of about two years. The bricked flash drives wouldn't even show up in her PC's BIOS or that of another PC she tried them in. Her own computer was checked to see if it had faulty memory, old drivers, buggy BIOS and so forth, and it was A-OK. The SSDs had the latest firmware. Everything was nominally fine - except the SSDs turned into paperweights.
Dorothy contacted OCZ having seen a Reg article in which the storage biz offered refunds for duff gear. The company told her, initially, sure, no problem - it'll see her right as promised.
She told El Reg: "I got a reply from Tobias Winkelmann of OCZ asking for my bank details, etc, so they could give me a refund."
Only then OCZ changed its mind. She received another message from Winkelmann, who took a different tack. She said: "They would give me another SSD instead a Vertex 3 plus free collection of the faulty SSD."
She said no, and OCZ reiterated that no refund was possible:
01-03-2012 02:32 Hello Mr. Perry, as I mentioned before, a refund isn't possible. We would like to replace your SSD and send you Vertex 3. Tobias Winkelmann
S'nice that OCZ mistook her gender. Things got worse: "I refused the SSD and quoted what OCZ had said in your article about another customer having problems as well about their warranty policy and added the link to The Register so they could see what they had quoted to you in the article," said Dorothy. "OCZ replied that they could not give a refund and again offered a replacement SSD."
01-03-2012 09:03 Hello Mr. Perry, once again. We would like to replace your faulty SSD with the Vertex 3. Also we would like to have your parcel pickuped by a courier. We are unable to refund to the full amount. Tobias Winkelmann
"Again I refused the SSD and asked if it was their policy to say one thing to the press and go back on their word about giving a refund as mentioned," she added.
Apparently it was.
Dorothy, by this point, had decided enough was enough: "I told OCZ that I would not waste my time fitting another OCZ SSD to fail again, as I have no confidence in their product and at no point have OCZ said that they have solved the problem in any of their replies.
"I also sent OCZ a copy of the email I sent you and still they refuse to give a refund and they have not given a reason why they have refused a refund. In my final email, I told OCZ not to contact me anymore and just accepted my loss, as they are not a company worth dealing with."
Dorothy contacted El Reg and we contacted OCZ and asked it to explain why it told us one thing and the customer another. Shortly afterwards Dorothy received this email:
Dear valued customer,
It has come to my attention that your ticket at OCZ has not been handled correctly. Of course you are eligible for a refund. To set things up, I need the following details please:

Your full address + phone + email
Your banking details including IBAN and SWIFT/BIC codes
A copy of your receipt

Thank you and have a nice day.
Mit freundlichen Grüßen / Kind Regards
Nico Stamp

Technical Support Manager EMEA OCZ Technology Group, Inc.
Good. OCZ executive veep Alex Mei also got in touch with The Reg to shed further light on the delay:
It is our policy to offer replacement or refund. In an effort to better support customers in the region we just set up a regional customer service team based in Germany for the EU in December. The rep there worked directly with this customer for the refund, but had not updated the system here in the US, resulting in the confusion.
®
Sponsored: Minds Mastering Machines - Call for papers now open