HP Envy 14 Spectre

Our second Ultrabook here, the Spectre scores not by being the slimmest or most powerful laptop in its class but because of its novel construction. Perhaps taking design cues from Apple's iPhone 4S, HP has equipped this boy with a glass-topped lid and a glass-covered wrist rest area and touchpad. Beneath the glass: Intel 'Ivy Bridge' chips, USB 3.0 and HDMI – plus everything else you'd expect from a modern machine. No optical drive, mind. But it does sport a 14in screen in a 13in chassis.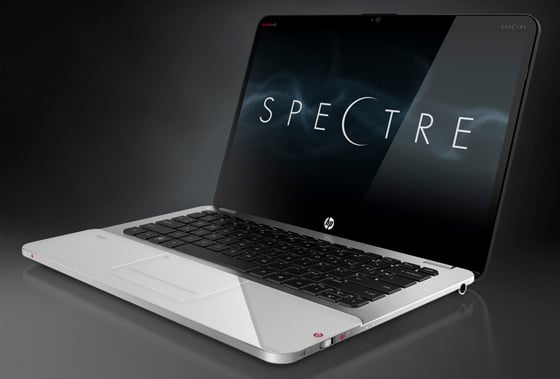 Price
From £1200
Available
March 2012
More Info
HP
Intel Nikiski Ultrabooktab

Bit of a cheat this one. It's an Intel prototype and, as such, will never come to market. Well, none of the countless other concept design laptops the chip giant has flashed at shows ever have… But we digress. Nikiski is an Ultrabook with a full-width, two-sided transparent touchpad that allows you to view and interact with half of the notebook's display when the machine is shut. So it's a laptop that gives you a sort of tablet user experience too – handy for all those folk wedded to the former, fancy the latter but don't want to carry two devices around.
Nikiski is a region in Alaska, since you were wondering.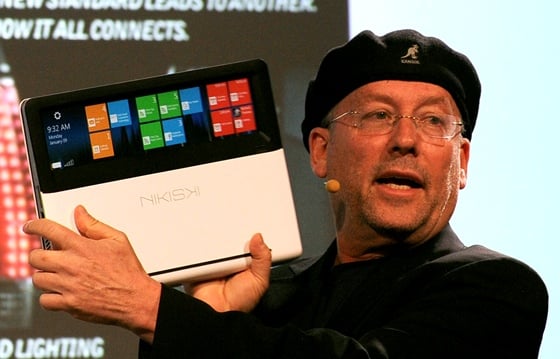 Price
Priceless
Available
Never
More Info
Intel
COMMENTS
Is this a trick question...?
High end audio company Behringer?
Oh come on! Behringer is not high end. They make low cost, let's say "equivalents" of other people's designs. Good value for money, but not high end.
Anyone but Sony.
FTR, the Sony boycott isn't over yet.
To sum up
So the best from CES - the world's biggest gadget show - was a bunch of computers and tellies. With a (admittedly veeeeery cool) RC helicopter and toy guitar to mix it up a bit.
Disgusting!
That Behringer iAxe makes me SO mad.
There's a perfectly good bit of technology already available that allows people to learn the guitar and it's called a guitar. You can buy for £99 with an amplifier from that well known auction site! It has touch and feel and the required tactile feedback from the strings. Play the iAxe and all you're learning to do is play the iAxe not a guitar. I'm off to placate my Les Paul and my Strat now ... they're moaning in pain!