Rewarding work
It can also at times prove somewhat frustrating to find certain mutually exclusive features can leave you with important functions disabled without offering and help to resolve the issue. For example, selecting a mode which combines multiple shots can disable the flash. Pressing the flash button will then simply have no effect and there's no pop up message to explaining why.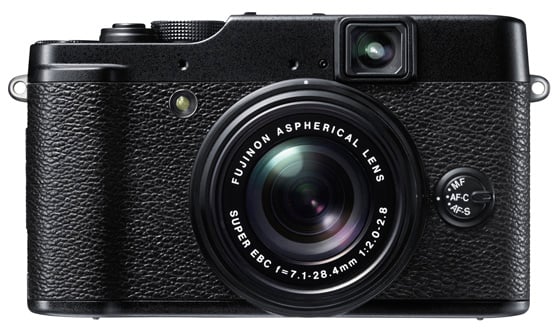 Buttons and dials abound – a real joy for those tired of meandering through menus
When shooting with RAW mode enabled, ISO sensitivity is limited to a maximum of 3200. If you want to to max out at 12,800 then this is possible in JPEG mode but with the resolution reduced to around 3.1Mp. At this setting, there is of course loss of detail, colour saturation is reduced and noise is increased. However, images remain impressive for a camera of this size and are certainly quite usable at these higher settings. Combine this with the fast lens and you have a camera that's very capable in low-light situations.
I was also able to achieve a pleasant shallow depth-of-field effect by using the lens at its widest aperture and in telephoto mode – even without the artificial Pro Focus processing. The EXR sensor's dynamic range control does help prevent blue skies turning white or shadow details turning black and overall I was very impressed with the results from what is still a relatively small sensor.
However it's still possible to achieve better image quality from a small camera. The Olympus PEN Mini proves that it is possible to cram an SLR-sized sensor into a camera of this size although the latter offers nothing like the level of control and sophistication of the Fujifilm X10.
Verdict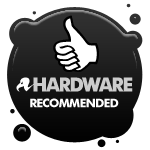 If you're in the market for a high-quality camera you can take anywhere, then the Fujifilm X10 is well worth its relatively high price-tag. Quality and attention to detail is evident throughout and if you're prepared to spend some time working through the more complicated features it can reward you with some great shots.
By the way, to turn the camera on you just twist the lens barrel to pop out the lens – easy when you know how. ®
More Camera Reviews…

Nikon
Coolpix P7100
Sony
NEX-C3
Olympus
PEN Mini
E-PM1
Nikon
1 V1
Fujifilm
Finepix X100

Fujifilm Finepix X10 compact camera
A combination of stunning design, superlative build-quality and excellent performance characteristics carves the Fujifilm X10 a unique niche among high-end enthusiast compact cameras.
COMMENTS
The LX5 lets the camera preselect which pixels to ignore.
With the X10, you can crop whatever shape you like from all the pixels.
However, a better question might be, why aren't all sensors 1:1? (preferably circular). Then we wouldn't ever need to turn cameras through 90 degrees.
Great sounding camera
Clearly not a snap-shooter camera, but a tool for someone who doesn't want to use an SLR.
However. If only they'd put a bigger sensor in it would seem so much more worthwhile. Yes it would have been even bulkier, but I doubt that will affect target market much.
What I wish is that somebody would cotton on that the sort of person who buys a camera at this level doesn't need a zillion modes, heavy in-camera processing (they'll already have a favourite package) and all the rest. Instead that they'd make a camera in which image quality was paramount, with a small number of modes (the classic 4) to make handling effortless, logically places dials and buttons (like this seems to have) fast & sharp 5X optical zoom and an excellent anti-shake system.
I might wait around until this becomes 'last years model' to try to get one at 1/2 price. Jacket because I'm putting my wallet back again.
Object of beauty? Stylish? I might find myself in a minority given preceding comments but that has to be the most ugly looking camera I've seen in the last year. I know that beauty is entirely subjective but radical examples like this just serve to remind me how different we as human beings can be.
To potential downvoters, don't downvote me just because you think this is a beautiful looking camera because that would be to ignore everything I've just said.
A lovely camera but...
...for a compact it's so darned big!
I've been angsting over a new compact for a while and it was between this and the Panasonic Lumix DMC-LX5. Both are excellent performers for image quality, features/manual control and build quality. I was tempted by the optical viewfinder of the X10 (the lack of which seems to me to be the LX5's only failing) but when you pop it in a moderately robust case to take into the hills, etc. it's enormous. Also the 24mm wideangle of the LX5 is very handy.
p.s. I know you can get a hotshoe optical finder for the LX5 - but it's £170!
Simples
For the simple reason that while 16:9 makes for good video, it is often TERRIBLE as an aspect ratio for a photo composition. The vast majority of photos are of people - either their faces, or their bodies - both of which are usually vertical, and narrow. Unless you have a predilection for landscape photos or panoramas, most of your subjects will want a format that is much closer to square than 16:9.