Toyota teases next-gen Prius styling
Hydrogen hatchback too
Detroit Motor Show

Toyota has offered a glimpse of its next-generation Prius at the North American International Motor Show in the form of the NS4 plug-in hybrid concept.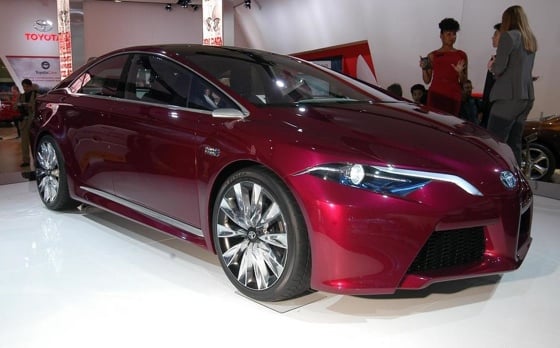 Altogether more bold - not to mention larger - than the current Prius, the NS4 is only intended to offer a taste of the design language that will be used in the next e-car, so don't expect the end product to look exactly like this when it arrives in 2015.
According to Toyota, the new Hybrid Synergy Drive drivetrain will be smaller, lighter, more fuel efficient, more powerful and will have a greater electric-only range and a shorter charge time than the plug-in version of the current Prius, which goes on sale later this year.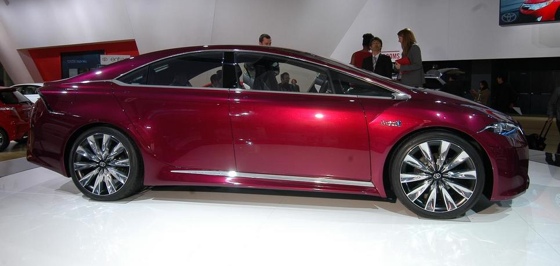 Among the NS4's points of interest are a touchscreen-based control system developed in partnership with Microsoft and Intel; hydrophobic and anti-fogging glass; and Adaptive Driving Beam (ADB) headlights.
ADB uses a camera mounted behind the front grille and partial shielding inside the headlights to change the intensity and direction of the headlights and so allow drivers to run with near high beam amounts of illumination but without blinding every other poor sod on the road.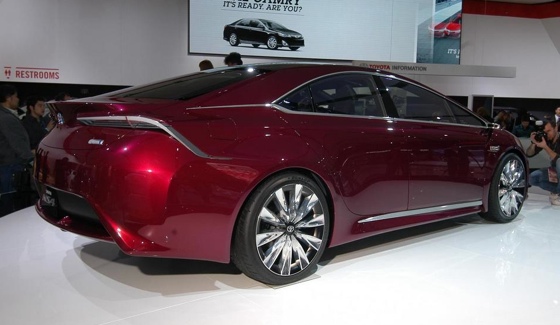 The NS4 is also packs in panoramic rear-view cameras and a clever lane-guidance system that takes its data from a forward-facing millimetre-wave radar and two cameras.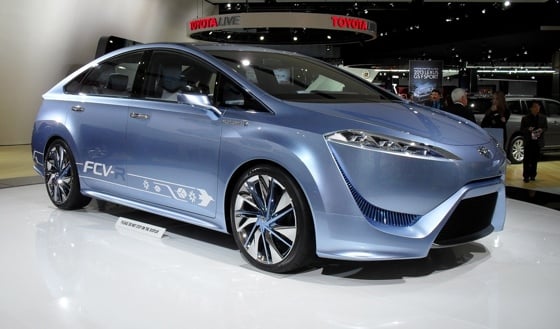 Sharing the limelight - and, I suspect, a floor-plan, judging by the similar size of the two cars - with the NS4 was the FCV-R hydrogen fuel-cell concept that, according to Toyota, can run for over 435 miles on a tank of good old liquid H.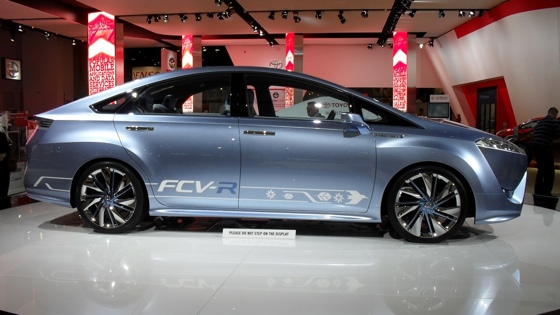 The production version of the FCV-R is also pencilled for 2015. ®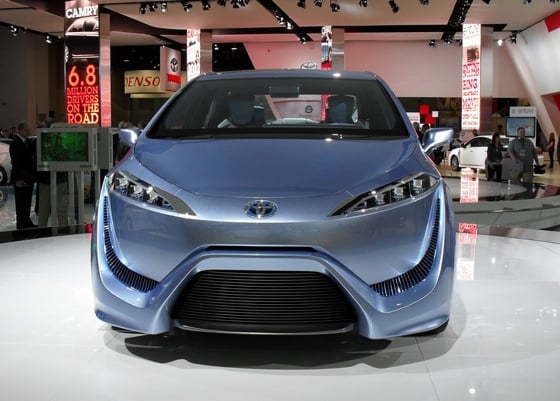 Sponsored: Minds Mastering Machines - Call for papers now open