Germany lifts Computacenter out of UK slump
Across the channel and into the trees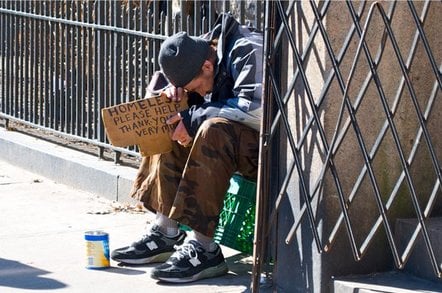 Computacenter saw UK revenues plunge 13 per cent last year, but says growth in Germany and France more than offset its home-turf woes.
The mega-reseller's continental performance prompted it to say in a pre-close trading statement that it was entering 2012 in a "positive mood" despite the "challenging customer capital environment" in the UK.
Overall group revenues for the year to 31 December are expected to come in 7 per cent up on the year. Excluding acquisitions they will be up 3 per cent, or 2 per cent excluding currency adjustments. Adjusted profit per tax will be "in line with the board's expectations".
UK revenues slipped 13 per cent over the full year, but Computacenter said the rate of decline slowed as the year progressed, with the fourth quarter down 6 per cent on the year. While supply chain revenues were down 18 per cent on the year, services revenues were down just 2 per cent, with figures for the fourth quarter coming out 8 per cent down and flat respectively.
The firm said incremental new contract wins to the tune of £60m "bode well" for its UK services business this year, "particularly in the second half".
In contrast to the UK's sickly performance, Computacenter's German operation saw revenues shoot up 22 per cent, or 18 per cent excluding acquisitions and in constant currency. While this partly reflected a weak 2010 in the first half, this was not the case in the second half, which saw overall growth of 18 per cent.
Supply chain revenues in Germany were up 26 per cent as reported, while services revenues was up 15 per cent.
Next door, in France, revenues were up 34 per cent as reported, 8 per cent excluding acquisitions, or 6 per cent excluding acquisitions in constant currency. Supply chain revenues were up 38 per cent as reported, and services revenues were up 14 per cent.
In 2010, Computacenter grew sales by 10.7 per cent to £2.68bn and boosted adjusted profits by 21.8 per cent to £66.1m. The UK business accounted for £1.27bn of that revenue, and £43.3m of adjusted profits. ®
Sponsored: Minds Mastering Machines - Call for papers now open