Griffin plugs Midi for iPad musos
Worth of note
CES 2012

Griffin Technology has danced round the iPad for a while now, but at CES this week, the company introduced two Midi-based gadgets to turn your fondleslab into a fully-fledged music production box.
Griffin's MidiConnect equips iPads - and other iOS devices for that matter - with a standard 5-pin Din Midi-in port to attach your instruments and record straight to the slate. There's also a Midi-out port, so the iPad can be used as a controller itself. Schweet.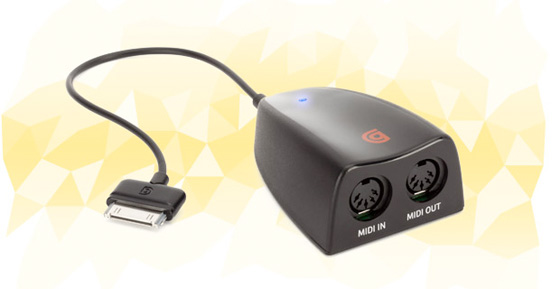 Next up is the StudioConnect, an iPad dock that takes the reins as an all-in-one audio interface.
Here, there's ports for Midi-in and out, a mono quarter-inch jack plug and a stereo 3.5in minijack. Additionally, the StudioConnect features left and right RCA ports and a 3.5mm headphone socket with dedicated volume control.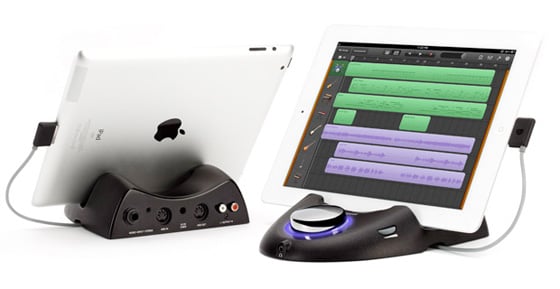 MidiConnect touches down on US shelves this spring for $80 (£52). StudioConnect strolls in much sooner, launching in February for $150 (£98). There's no indication of when they'll be heading to Blighty just yet.
Last year at CES 2011, iConnectivity launched the iConnectMidi, a professional 2 x 2 MIDI interface for iOS that's since made it to the shelves. ®
COMMENTS
Dear Reg sub-editors.
It's an acronym - so MIDI, not Midi.
Ta.
This looks toy. The Alesis IO dock is a bit more expensive, but has much better connectivity, ergonomics etc.
Revenge of the MIDI's?
Given that portable devices have long all but estranged MIDI as a tune playing format, favoring MP3 and friends instead, I'm sure there's some kind of irony lurking around here somewhere. I cannot quite put my finger on it, but I know there is...