Tesla 300-mile e-car UK debut set for 2013
With a 17in touchscreen on the dash
Detroit Motor Show

The Model S – Tesla's new electric five-door family hatch – will arrive in the UK with the steering wheel in the correct place early in 2013.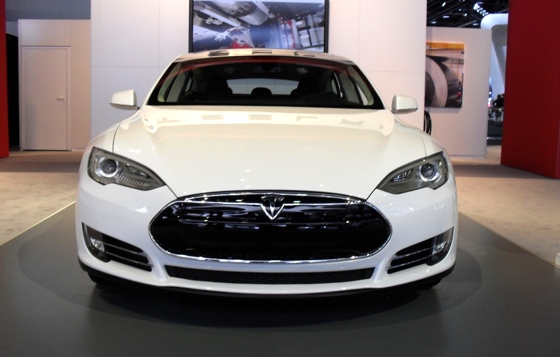 Deliveries to US customers will begin in April 2012, but the first 12 months' production run of 5000 cars is already sold out, Tesla said.
From 2013, production will ramp up to 20,000 cars a year to satisfy "increased" domestic and overseas demand.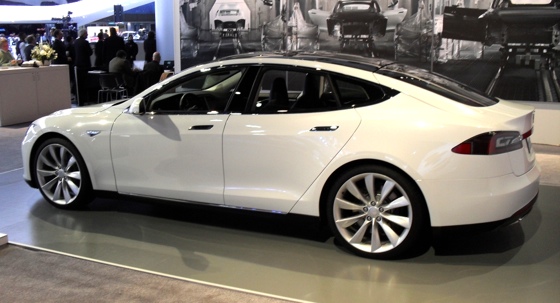 UK prices have yet to be set, but in the States the basic model with the 40kWh, 160-mile battery pack will set you back $50,000 (£32,330) after the Federal e-car $7500 rebate.
For those of you want more power or range, there will also be 60kWh/230-mile and 85kWh/300-mile battery packs available.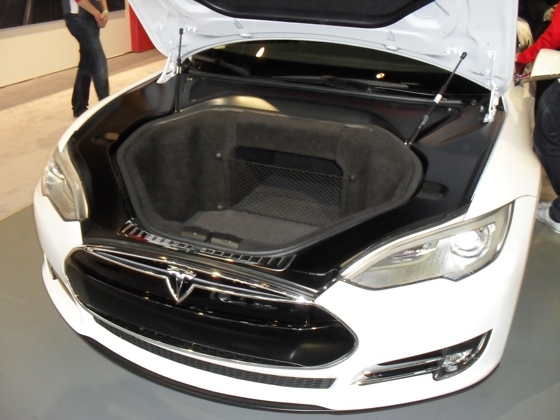 Under-the-bonnet space for luggage...
The 85kWh Performance version has a modified electric motor that will get you to 60mph in 4.4 seconds compared to the 5.6 seconds of the standard 85kWh car.
As you can see from these pictures, the Model S has a boots both fore and aft and a lot of internal space. The deep rear boot can be used as a foot well for the two rear facing seats making the S a true seven-seater.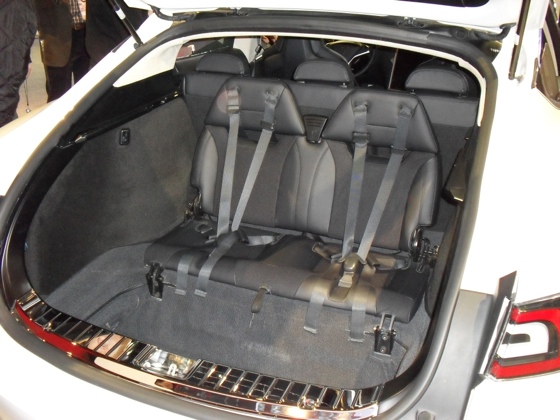 ...and there's still space in the boot for extra seats
Like Renault's Fluence, the Model S has a swappable battery pack. Tesla has its eye on on-the-go battery swaps, but it also gives customers the chance to upgrade their power pack if they discover they have bought one with too little range.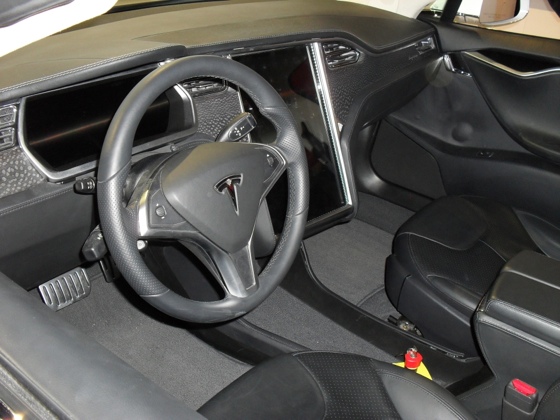 Yes, that is a 17in screen integrated into the dash
Surviving the move from concept to production is the huge - 17in, no less - touch-sensitive centre console. Apparently, the cabin's generous helping of anti-reflection surface and glass coatings prevent screen-glare becoming an issue, which is just as well. ®
Sponsored: Minds Mastering Machines - Call for papers now open