Facebook obsessives overlook enterprise riches
Big biz software is where all the cool kids are at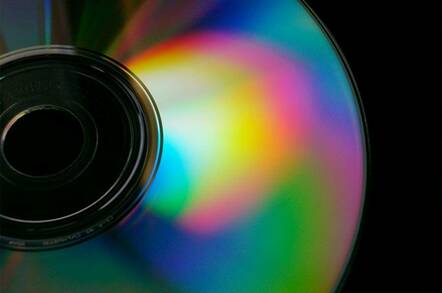 Open ... and Shut It's not that enterprise software is boring. But let's face it: if you had the choice to tell your mom that your company makes it easy for 800 million people to talk to each other, or that your business makes it easier for companies like Chevron to do business more productively, the former is going to sound a heck of a lot cooler.
Which is one reason that it's not surprising that the media spends so much time talking about consumer-facing companies like Facebook, Apple, and Twitter, even though the boring enterprise is actually what gets work done.
And it's also the reason why so many of our younger developers forego a life of tedium at enterprise IT companies to make the next great Angry Birds clone (Furious Ferrets?).
But not all. Aaron Levie, 20-something-year-old chief executive of enterprise content collaboration company Box.net, is among those who believe that enterprise technology is cool in its own right, and can be made to be consumer-cool in terms of ease of use and user interface, as well.
His enterprise customers seem to think he's onto something, with more than 100,000 companies using the Box.net service, totaling more than eight million users. No, that's not 800 million, but it's enough to triple Box.net's sales from last year, and put Box.net on track for either a mega buyout or IPO.
Nor is Box.net alone.
It turns out that the content management market has been booming, at least for the open source-inclined among the vendors. Acquia, the primary sponsor of the popular Drupal web content management system, grew its bookings by 230 per cent in 2011, and has enjoyed 11 straight quarters of revenue growth. My former employer, Alfresco, has been profitable since 2009 (on less than $20 million in funding), is growing at a greater than 40 per cent clip on a sizable revenue base, and, to my knowledge, has grown every single quarter since its founding in early 2005.
Moving outside content management and collaboration, a variety of other enterprise vendors report strong growth, including Workday, Salesforce.com and SugarCRM (disclosure: I'm an advisor to SugarCRM), among others.
Like Red Hat. The Raleigh, North Carolina, open-source leader grows every single quarter by a consistent 20 to 25 per cent. Without fail. In good times and bad. And yet it sells the most amazingly dull enterprise IT of all: infrastructure software covering operating systems and middleware. While others are rushing off to cloud or consumer gold rushes, Red Hat is selling them all spades and pickaxes.
What could be more boring? Or lucrative?
Impressively, each of these companies mentioned above has managed to grow in a sour to cautious enterprise IT market, which Forrester expects to grow at 5.4 per cent in 2012.
All of which is not to suggest that these enterprise companies are doing something that is somehow more important than what Twitter, Facebook, and other "consumer" companies do. At a personal level, Facebook, for example, enriches my life by making social connections easier. And Twitter is invaluable as a way to share work-related blog posts and news articles with others.
But I am suggesting that some perspective may be in order. Browse through any list of the coolest iPhone apps, for example, and you're unlikely to find one as impressive as this one described to me by a friend at SAP:
How's this for an eye-opener: a mobile app that accesses the in-memory computing engine. Let's say one for a sales VP who'd like to dig through quarterly/regional/product group/customer group sales data. Results (and simulations) are done on an Android tablet using HTML5/jQuery controls, including R statistical analysis, and Hadoop data feeds, etc.
This isn't a five-minute mobile app. What SAP does blends hardcore Big Data processing, married to sophisticated front-end mobile delivery. You won't buy it for $0.99 in any app store, but it just might come "free" with a $100,000 enterprise license.
It's enterprise software. It doesn't make the headlines, but it's how work gets done. And yes, some unfortunate people still have to work. ®
Matt Asay is senior vice president of business development at Nodeable, offering systems management for managing and analyzing cloud-based data. He was formerly SVP of biz dev at HTML5 start-up Strobe and chief operating officer of Ubuntu commercial operation Canonical. With more than a decade spent in open source, Asay served as Alfresco's general manager for the Americas and vice president of business development, and he helped put Novell on its open source track. Asay is an emeritus board member of the Open Source Initiative (OSI). His column, Open...and Shut, appears three times a week on The Register.
Sponsored: Minds Mastering Machines - Call for papers now open