Panasonic pitches portable Skype screen
Take up your PC videocall and walk
CES 2012

Panasonic showed off a handheld Skype tablet at the Consumer Electronics Show (CES) last night.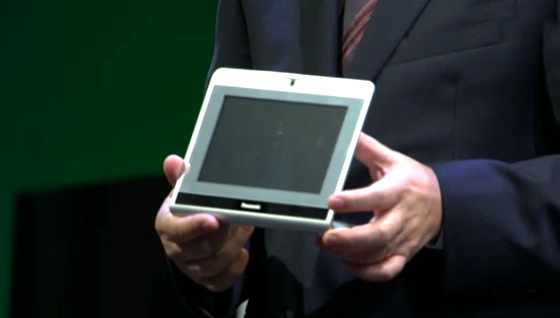 It only exists as a prototype, and you might think that folks' smartphones and tablets will do the job of video calling equally well, but Panasonic thinks punters will want a Skype gadget they can set down anywhere in the home.
The unit comprises a 7in-ish screen, speaker, mic and webcam built into a thin frame with an integrated stand. The notion is that this is a moveable Skype screen rather than a use-on-the-move device. You can put it down anywhere: on a shelf, the dining table, beside stand, and so on.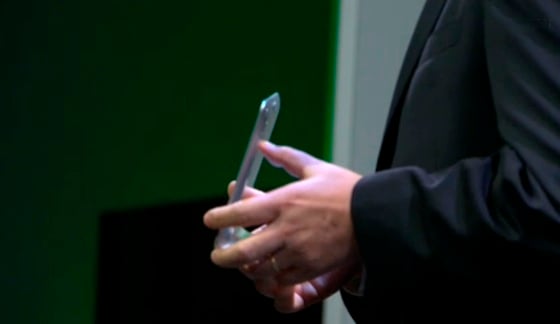 Panasonic promised the gadget would tie into Skype conversations being conducted on a TV or PC, allowing you to step into another room without having to interrupt the conversation.
It's claimed to be dead easy to use. "Just turn it on and the system does the rest," Panasonic executives promised.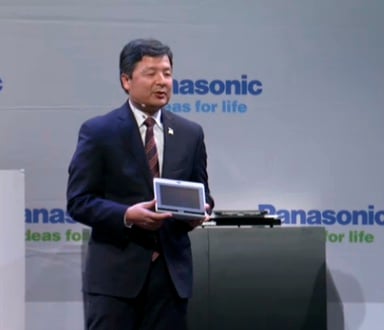 What they didn't say is when the device will come to market. ®
COMMENTS
@'But a laptop can do all that they mention, surely?'
Yes, but do grandparents really want to buy a whole laptop to skype the grandkids occaionally?
Better yet...
Give it a charger/stand, make it touch screen (I assume it will be already) and when not doing Skype it can be a clock / family calendar device, photo album etc. Want to make a call? Just pick it up and it will automatically pop up a menu of actions (when it is removed from the charger) including an option to voice or video call. Incoming call? Just pick it up to answer, or press the on-screen button to answer with it still in the charger.
Well, yes, they are...
likely to already have a laptop - otherwise what would be the point of having an Internet connection?
It doesn't make sense to pay for Internet connectivity just for the occasional Skype call.
Amstrad...
Personally I think Amstrad wouldn't have lowered themselves to this
Yeahbut this is CES not CeBIT