Archos G9 101 8GB Android tablet
The cheapest 10in Honeycomb fondleslab?
Downgrade delights
The G9 supports Adobe's Flash player, yet in tests my device was all sound but no vision with in-browser video showing as a black box while the soundtrack played in the background. The issue turns out to be a firmware clash with Flash Player 11.1 – replace it with v11.0 and everything works as intended.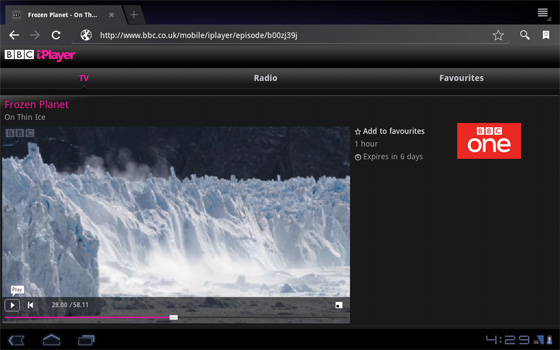 Flash works but only using version 11.0, not 11.1
Archos has taken an interesting route with 3G connectivity. Slide a plastic blank out of the back and you can replace it with a bespoke Archos 3G USB dongle. It's a canny idea and because it connects over USB you can also use the unlocked dongle with your laptop.
At around £50, the dongle is reasonably priced, which is just as well because you have to use the Archos unit and, of course, it's something you can buy at a later date when you are sure you have a need for it. Alas, tests using an unlocked Zoom dongle with a USB extension cable wouldn't connect.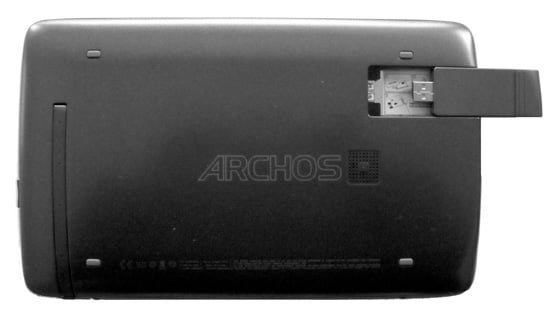 3G option if you need it
The G9 only has the one camera, a front-facing 1.3Mp affair. That's a design decision I can't argue with – who actually takes photos with a 10in tablet? Indeed, the camera works a treat with Skype, unlike the webcam fitted to the Motorola Xoom 2.
Battery life is no more than adequate. Once you have the G9 charged you can expect around seven hours of use depending on how hard you push it. Set it to loop an HD video and you will get to the four mark but little further.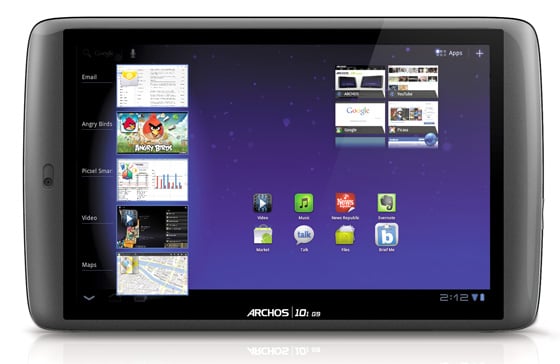 Battery conditioning may see charging improve over time or maybe not
But good grief, my G9 took an age to charge – even when switched off it was well over four hours. Plug the G9 into the mains while being used and the charger barely seems to keep pace with the device's power consumption. Charging from a USB port does little more than marginally extend the running time.
Verdict
The G9 101 is not without some niggling annoyances but it still represents decent value if you want a tablet that plays HD video in any format. The stand and 3G dongle are simple ideas that make the G9 rather versatile too. The only reason I can't give it more of a recommendation is the Flash problem and the Biblically long recharging time. Here's to the next firmware fix. ®
More Tablet and Reader Reviews

Sony
Tablet P
Ten high-end
Android
tablets
Asus
Eee Pad Slider
SL101
Ten budget
Android
tablets
Sony
Tablet S
Sponsored: Minds Mastering Machines - Call for papers now open

Archos G9 101 8GB Android tablet
Inexpensive 10in Honeycomb tablet with a versatile video player and 3G options to boot.