Archos G9 101 8GB Android tablet
The cheapest 10in Honeycomb fondleslab?
Texas implements
Rather than go down the Tegra 2 road, Archos has fitted the G9 with a 1GHz dual-core Texas Instruments OMAP4 chip with 512MB of RAM. It's a combination that spits out a mediocre AnTuTu score of 4741 but in every day use feels just as quick as any Tegra 2 machine.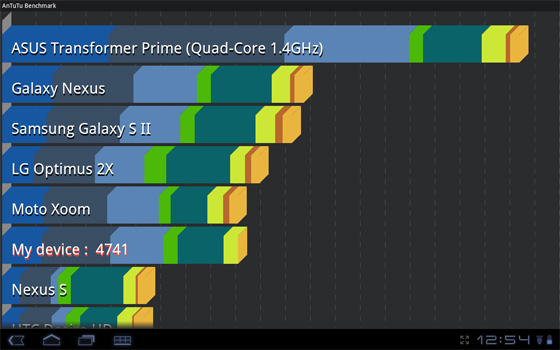 The OMAP CPU holds its own with older tablet tech
This cheapest version of the G9 101 comes with only 8GB of internal storage but a 16GB version with a 1.2GHz chip is also available. A 1.5GHz/250GB HDD version is due for release early next year along with an Ice Cream Sandwich update for existing machines.
Unlike many Honeycomb tablets, the G9 will munch through 1080p video regardless of codec or container type - MKV, QuickTime, DivX/Xvid, WMV, MP4, it plays the lot. My efforts to bamboozle it with peculiar subtitle formats were laughed off too. In short the G9 is a very powerful and competent video player.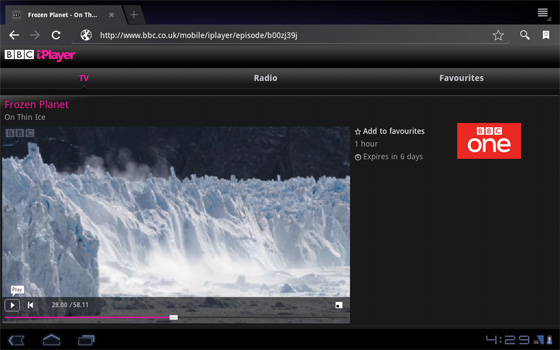 Flash works, but only using version 11.0, not 11.1
The music player is equally agnostic when it comes to codecs and handles Flac, as well as the expected AAC, WMV, Ogg and MP3. Both the video and music players come with handy scroll widgets that let you launch files from the desktop.
The single rear speaker is a little raucous but has plenty of volume available. Plug in a decent pair of earphones and everything sounds very nice indeed and there's no want of volume either. Like all Archos Android gadgets, you can control the G9 from your Android mobile phone as long as both devices share the same Wi-Fi network. Just download the app onto your mobile and you are good to go.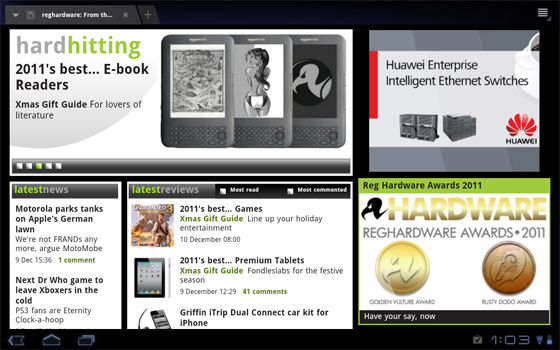 Nifty browsing
Archos boasts that the G9 can load web pages 50 per cent faster than Tegra 2 machines. I'm not sure I'd like to prove that in court but the G9 does render pages very quickly and browsing feels subjectively faster than on the Tegra 2 devices I've used. There is however a problem with the G9's web performance.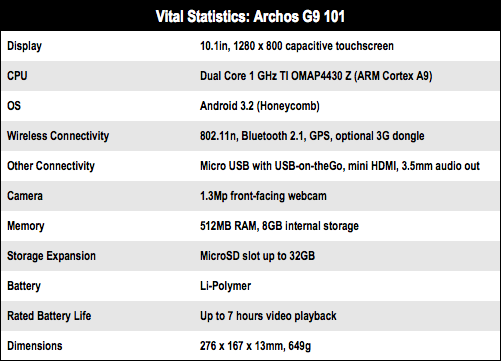 Sponsored: Minds Mastering Machines - Call for papers now open