Ion refreshes arcade cabinet for iOS
Swings both ways
CES 2012

Ion has revealed its successor to the iPad-oriented arcade accessory, the iCade, reducing its form factor and introducing a new, even-smaller version for the iPhone.
The iCade Core rocks up with the same control setup as its predecessor, throwing in Bluetooth connectivity and an identical charging cable. The company has opted to remove the iPad enclosure though, meaning the fondleslab can now be used in landscape mode as well.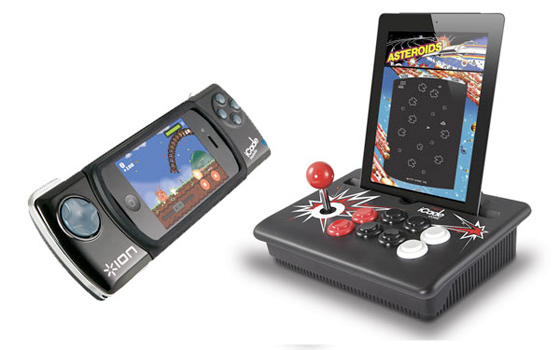 In addition, Ion has knocked up a small version for iPhone, the iCade Mobile, which equips a user's iOS handset with four shoulder buttons and the standard four-way navpad set-up.
A version for iPhones based on the initial design of the iCade cabinet, the iCade Jr., has also been unveiled.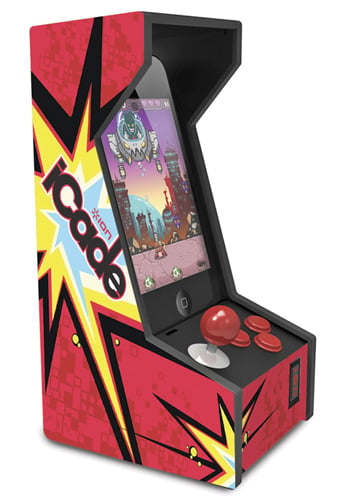 Prices and availability are yet to be established. You can read our own look at the original Ion iCade here on Reg Hardware. ®
COMMENTS
1980s mini arcade cabinets
I remember the old mini arcade cabinets with the old fluorescent displays (http://www.retrothing.com/2006/03/coleco_pacman_m.html). I wonder if Ion will include versions of games that mimic that style of display?