Asus updates netbook line with Intel, AMD chippery
Small, cheap computers show Flare
CES 2012

Asus has formally outed its next netbook release: the Eee PC Flare series. The Flares are a long cry from the clunky, chunky SCCs of yore - even if the spec isn't.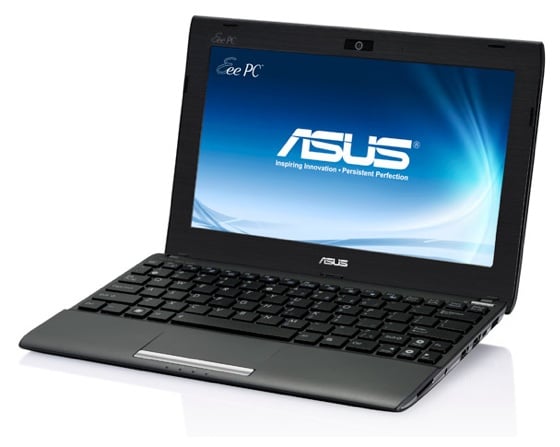 Flare: Eee PC 1025C
Yes, we're talking 10.1in, 1024 x 600 display, Windows Starter 7, 1GB of memory, 2.4GHz 802.11n Wi-Fi, 100Mb/s Ethernet, VGA and USB 2.0 portage.
The Flares - the 1025C and 1025CE - look slim, but the snaps conceal the battery bulge beneath. The 1025C has a 1.6GHz Intel Atom N2600 - the new model - while the 1025CE has the 1.86GHz Atom N2800.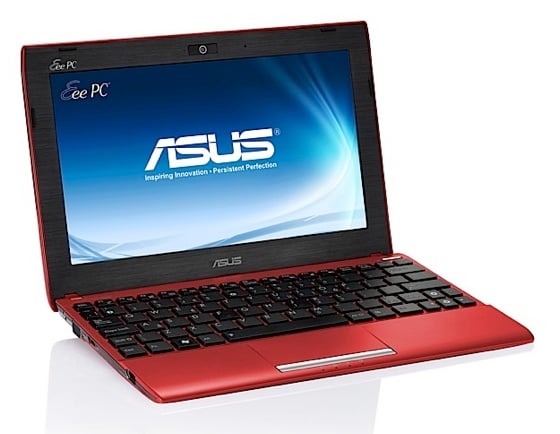 1025CE
They're joined by the 12.1in 1225B, based on a 1.6GHz, dual-core AMD E-450. The screen has a 1366 x 768 resolution, and there's 2GB of DDR 3 memory on board. You also get USB 3.0.
All three machines should go on sale shortly. No word on UK prices yet. ®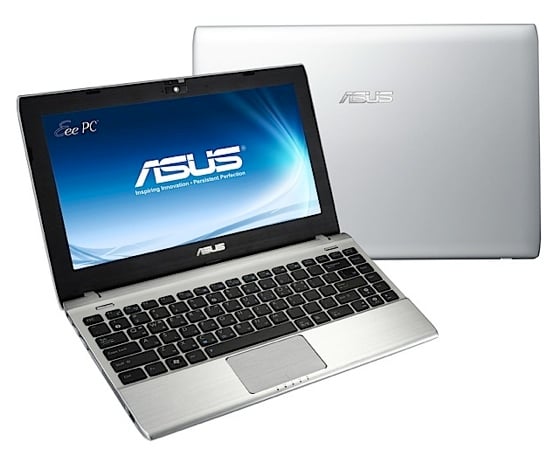 The 1225B, and AMD-based netbook
COMMENTS
@James 51
Well, the Atoms don't do well with heavy multithreaded loads. They don't have out of order execution and other modern features. Found that out the hard way with an embedded product I was working on . Marketing had spec'd Atoms without any research/benchmarking. Turned out they took 1.5 hours to do what a Core2duo 2.3 would do in 15 minutes (SELinux rules updates and Database updates). If you get one of these that's Intel, make sure it has at least a modern i3 or better. Really have to read the labels to make sure which processor.
The AMD's of this lot are modern K10 cores and have all the features of a modern processor. The other part is with the E350's and E450's mentioned, there is a Radeon63xx GPU built into the CPU resulting in good video performance. You won't play Crysis with it, but quite acceptable nonetheless.
Not sure how the Intel and AMD cpus line up against each other but overall the AMD netbook looks more interesting.
Needs EeePC Girl for proper demo. Just saying...
Completely agree. When the touchpad packed up on my 901, I upgraded to a 1015, which only cost me £149 last summer. It's a great sturdy little thing, not as good as the 901 though, that was pretty much perfect in every way.
Cedar Trail WANT
Been waiting for this new gen of netbooks for ages.
Have a fondleslab, but its not what I want - I want a matt screen, an operating system that I can mess with (android is ok, but its what I want from a 10" device, and iOS is even worse).
Just hope they don't want a fortune for these things on launch day....