CES outing for 'world's thinnest' tablet, Ultrabook, says Toshiba
IFA-announced gadgets to make US debut next week
Toshiba, for one, seems keen to continue offering netbooks in spite of the rise of the tablet - it's going to show off a new model at the Consumer Electronics Show (CES).
Dell and Samsung may be exiting the netbook biz - possibly prematurely, since netbook shipments actually went up during 2011 - but Toshiba is sticking in and will out the NB510 next week.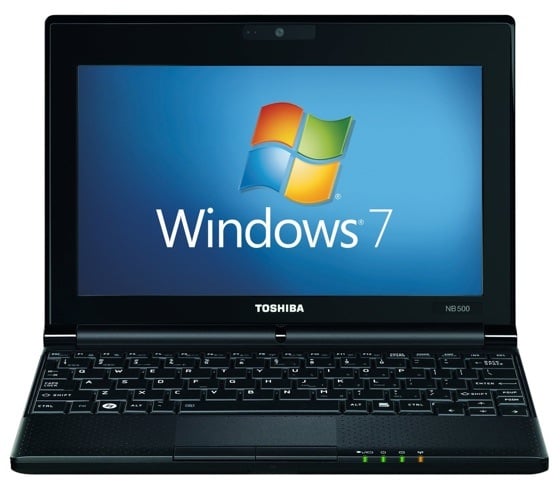 The new machine sports the usual 10.1in, 1024 x 600 display but is based on Intel's new Atom N2800 chip. It'll have 1GB of 800MHz DDR 3 and a 320GB hard drive, Notebook Italia reports.
The NB510's look broadly matches that of the existing NB500 (above), though some of the ports have been shuffles around.
Toshiba will also be using CES to bring the "world's thinnest" 10.1in tablet and Ultrabook to a US audience. Europeans have seen them already: both were unveiled at the IFA show in Berlin in September 2011.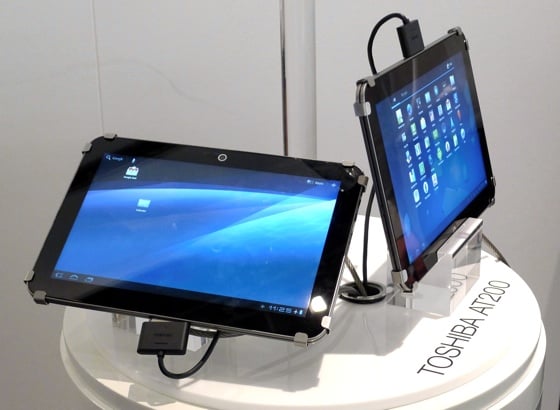 You can take a look at our look at the Portégé Z830 Ultrabook here, and the AT200 tablet - aka Excite - here. ®
COMMENTS
Rounded corners............
And that connector looks very familiar
I can see the appl lawyers just slobbering all over those tablets!
Yet another netbook...
...practically identical to a two year old one - why no progress in this sector?
Again: who cares about thin?
Seriously, who cares about how thin a 10 inch tablet is? The thing that makes it difficult to carry is the width and height, not the thickness - that and having to carry around the charger because the battery life sucks, because the battery is too small, because a bigger battery would make the device (gasp!) thicker!
Double the thickness and give me more battery, damnit! Better still, give me TWO batteries and the ability to change them out one at a time, without having to power down.