Enterprise and govt chief Bell exits Dell
Felice gets consolidated top sales job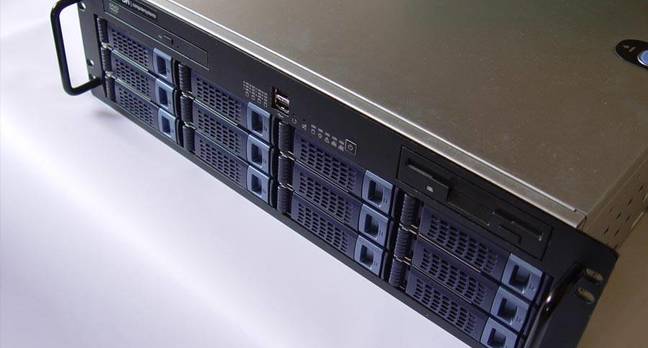 Dell has done a little executive boardroom chair-moving this morning, announcing that Paul Bell, a long-time executive who has run various units of the company and who is currently president of its Public and Large Enterprise group, will be departing the company.
Bell has been at Dell for 15 years and has previously run its EMEA operations, its Americas operations, and its home computing and SMB groups in the past. Bell was running Dell's Americas geography at the end of 2008 when a reorganization put him in charge of Dell's public sector business. At the same time three years ago, Steve Schuckenbrock was named president of Dell's large enterprise group, and Steve Felice – who had been running Dell's Asia/Pacific region – was put in charge of its SMB group.
This time last year, Dell did another reorg, making Schuckenbrock president in charge of its services group and giving Bell responsibilities for both the large enterprise and public sector groups. All three presidents were in charge of sales, marketing and strategy for their groups, with other key executives in charge of product development and manufacturing.
Dell chief commercial officer Steve Felice
With today's reorganization in the wake of Bell's exit, Felice has been named president of Dell's merged customer-facing segments – public, large enterprise, SMB, and consumer – and has been given the additional title of chief commercial officer, effective today. The units will be merged on February 4, and Bell will hang around Dell until March 30 to help with the transition. Dell will continue to report financial results broken down by those four segments under Felice as well as services going forward.
Dell's statement did not give a reason for Bell's exit from Dell, but a spokesperson for the company said that Bell, who is 51, had philanthropic activities that he wanted to focus on as well as the ever-popular wanting to spend more time with his family. And perhaps he wants to be CEO at another company, El Reg speculates.
Dell, the company, put the best face forward on Bell's departure. "These changes will enhance our sales and marketing efforts, bringing us even closer to our customers and increasing the speed, agility and responsiveness of every aspect of our business," said Michael Dell, chairman and CEO of the company, in a statement. "Steve has been a trusted colleague for more than 12 years and shares my passion to serve our customers. Under his leadership of Dell's sales and marketing organization, I am excited about the many opportunities ahead of us." ®
Sponsored: Fast data protection ROI?