Gartner chops 2012 IT spending forecast
2011 better than expected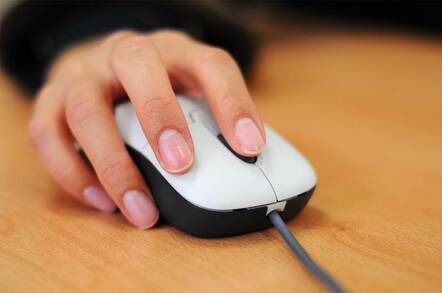 The spreadsheet wizards at Gartner have finished gazing into their crystal LCD monitors and have put out their first projection for global IT spending in 2012. The good news is that despite hard disk shortages and a PC and server slowdown, 2011 spending across hardware, software, and services was higher than expected. The bad news is that growth will be slowing in the coming year thanks to the Eurozone debt crisis and the ongoing shortages of hard drives.
Gartner reckons that companies consumed $3,644bn in IT wares and services in 2011, up 6.9 per cent from the $3,428bn shelled out in 2010. This money bought computing, storage, networking and telecom equipment, software, IT services, and telecom services, with a little less than half of that dough going for telecom services.
This time last year, Gartner was projecting global IT spending would only grow by 5.1 per cent, to $3,603bn, adding another $41bn to the coffers of all those vendors you love.
Looking ahead to this year, Gartner had been projecting a 4.6 per cent jump in IT spending (and against a slightly smaller number), and is now saying that growth won't be so high, at 3.7 per cent, yielding $3,798bn in total spending across all IT products and services in 2012.
All of the different sectors of the IT business are expected to slow down, according to Gartner. Some of that growth will no doubt come from the continuing decline in the value of the US dollar that Gartner reckons spending in, but with currency rates fluctuating wildly in the past year, it is hard to peg that down.
"Faltering global economic growth, the Eurozone crisis, and the impact of Thailand's floods on hard-disk drive (HDD) production have all taken their toll on the outlook for IT spending," explained Richard Gordon, research vice president at Gartner, in a statement outlining the forecast. He added that the analysts expected the supply for disk drives to be whacked by 25 per cent or more – and that shortages could last for the first six to nine months of the year as companies rebuild their disk part and disk drive manufacturing plants in Thailand.
With so many financial issues weighing on the EU, Gartner has revised its IT spending forecast for Western Europe, and now expects a contraction of seven-tenths of a point this year.
Computer hardware – including servers, storage, networking gear, PCs, printers and such bought by businesses – is expected to account for $424bn in revenues , up 5.1 per cent and decelerating from 7.6 per cent growth in 2011.
Growth in enterprise software sales will slow from 9.6 per cent in 2011 to 6.4 per cent in 2012, yielding $285bn in revenues this year if Gartner's projections hold. (They may, they may not. That's the nature of prognosticating.) IT services spending will rise by only 3.1 per cent to $874bn, less than half the growth seen last year.
Telecom equipment sales will hold up relatively better, with revenues growing by 6.9 per cent to $475bn, compared to a rise of 7.7 per cent to $444bn last year. Telecom services – which include voice and mobile phone services for business as well as networking services through telcos – will slow down the most, decelerating from 6.1 per cent growth in 2011 to only 2.3 per cent growth in 2012. Still, we're talking about a global business telecom bill of $1,740bn, so don't cry for the phone companies. ®
Sponsored: Minds Mastering Machines - Call for papers now open