Xio sends its new Admiral Nelson into storage offensive
Now drive biz says it's part-owned by Seagate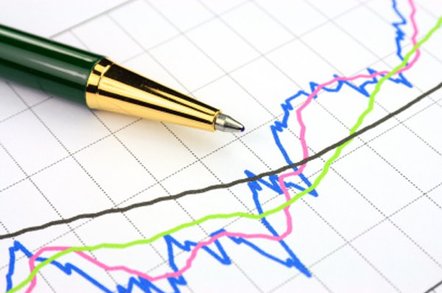 Xio's new CEO John Beletic has moved quickly to put his stamp on the company by appointing a new marketing boss - Richard Nelson.
Xio Storage makes the HyperISE, a sealed container of flash drives and disk drives that operates with near solid state performance for five years or more, self-healing any failures inside the enclosure. This is much, more more than a storage array enclosure but not as capable in a functionality sense as a networked storage array with its controller.
Nelson was appointed Xio's VP for international business development in late 2011, and will build up the international business unit as well as oversee the marketing department. Nelson used to work for Beletic at WebLink Wireless. His immediately preceding position was sales veep at Relume Technologies, an LED lighting manufacturer. In the distant past he was the co-creator of the Sabre Travel Reservation System at American Airlines.
Xio has no overall sales boss. Instead David Ornstein is VP for sales in the eastern USA with Shawn Kinnear VP sales for the western USA. Now Nelson is, practically speaking, sales veep for all regions outside the USA.
Co-incidentally, or maybe not, Xio's chief enterprise architect, Robert Stevenson, left the company in December, becoming a self-employed technology strategist – at least according to his LinkedIn profile. He joined in March 2010, leaving his position as the managing director of TheInfoPro.
An emailed flier from Xio's Jacob Stoecker has Xio describing itself as follows: "XIO Storage is a 16-year-old manufacturer, partially owned by Seagate, that specialises in building highly available, linear scalable, and self healing storage architectures."
In November 2007 Seagate sold its Advanced Storage Architecture group – the people behind the ISE technology – to Xiotech, with a $40m loan to pay for the group and its assets. This $40m was provided by an investment outfit headed by Seagate chairman and CEO Steve Luczo, who sits on Xio Storage's board. The Xiotech position then was that it was an independent company and not one partially owned by Seagate.
It hasn't said it was part-owned by Seagate as part of its public statements before. Xio continues to be an atypical storage company, not least because it has three sales heads with their own regions to manage, and no full-time dedicated marketing head.
The Reg has attempted to seek a comment from the company about the changes but has yet to receive a response. ®
Sponsored: Minds Mastering Machines - Call for papers now open