Snappy Beats
The 8Mp camera is similar to the one on the XE and one of HTC's best. As well as autofocus (which is a little unreliable and slow) and a dual LED flash, this one includes a BSI sensor to help improve shots in low light, though it's effect was negligible in practise.
Sample Shots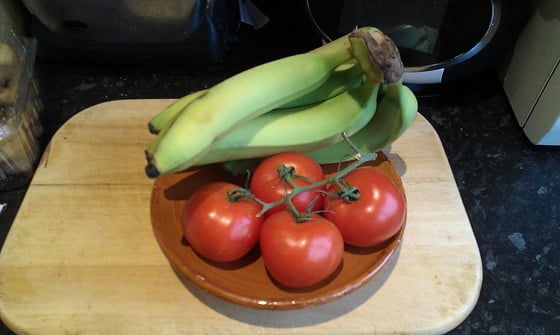 Click for a full-resolution image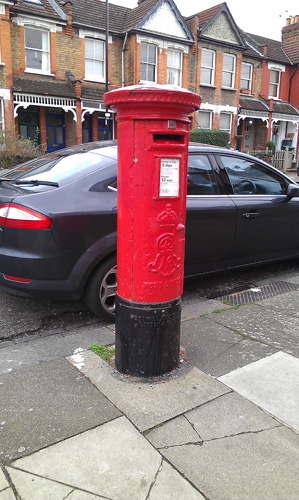 Click for a full-resolution image
There's a basic editing suite on board and it has 720p HD video recording rather than the XE's 1080p. The front camera for video calling offers a step up though, from VGA to 1.3Mp. Unlike the XE, there's no microSD card slot, so you're limited to the 16GB it comes with, so don't get too carried away with the video recording. The 1600mAh battery is big, but doesn't deliver a better than average performance – you'll get about a day's worth of heavy use out of it.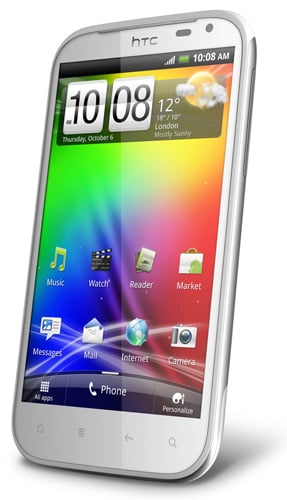 Thinks big, but
Verdict
The HTC Sensation XL has a mammoth screen, and it has the best of Android and HTC's Sense UI, but in terms of display resolution, processing speed, video recording and memory expansion, its Beats-packing cousin the XE is the better handset. ®
More Smartphone Reviews

Samsung
Galaxy
Nexus
Motorola
Razr
Nokia
Lumia 800
Ten… Androids
to outshine
the iPhone 4S
Apple
iPhone 4S

HTC Sensation XL
HTC's biggest Beats Audio handset includes a 4.7in screen and 8Mp camera.
COMMENTS
Sensation XL?
Having checked the specifications, it has EXACTLY the same Chipset/Processor as the DHD's MSM8255; same RAM amount -768MB and the same Camera - probably the same sensor (but I can't find the part no. anywhere).
Sensation XL, nope its a Desire HD XL with a factory overclocked processor; Front facing Camera... oh and a beastier screen. All available (with the exception of the latter two) with a nice looking optimised custom Sense 3.5 ROM (or better yet vanilla CyanogenMod 7 if that's your thing.)
HTC should have done better and loaded this thing with a bit more power.
Why so large
I'm looking to replace my HTC Desire in a couple of months and have been looking around - however all the phones I see with a decent bit of oomph (the official measure of a phone's power!) are huge.
When I got the Desire I thought it was a bit big and I prefer the size of my mother-in-law's Wildfire. Most of the phones I see now are 0.5 - 1 cm wider and/or taller.
Looks like I'll have to put up with the wife's "I told you so's" and get a bloody iPhone!
Thanks for nothing HTC/Samsung/Motorola.
Nonsense
Ditch HTC-nonsense, supply an open bootloader, and start to publish the source to device-specific code on release-day and I'll consider the product.
I don't like Sense either
I have an HTC desire and there is a lot of crapware on there. My own opinion is that if I absolutely wanted Facebook or some crappy Twitter client then I could install it from the market. The phone should restrain itself to the basic apps and no further. Or at least refrain from baking crapware into the firmware so it wastes storage and cannot be removed. Even Sense should be optional, as in if I don't use it then don't waste space holding it.
The sense UI in general is okay but I cannot stand the phone app. It's far too easy to dial numbers by accident, or hang up by accident. Simple example - I hit hangup, slide the phone back in my shirt pocket and discover I've gone and rung someone by accident because the app reverts to show a list of recent numbers which it calls with one tap. Or I'm fiddling with the phone and mid-tap the incoming call screen replaces what I was on and my tap ends up hanging up on the call. It's very annoying.
"Solution, hit once and actually wait for it to complete the call teardown rather than repeatedly poking the screen."
That's more of a workaround. The correct solution would be to redesign the UI so that undesirable actions can't occur as the result of double-tapping the screen during a UI state change.