Samsung Series 9 900X3A laptop
The almost Ultrabook
Putting on a display
While it looks clear and bright, the 13.3in display's 1366 x 768 resolution is the same resolution as, for example, that packed into the latest MacBook Airs with an 11in display, and I've used 12.1in Wintel PC with a 1400 x 900 screen. So, having experienced much denser screens on smaller models, I wish manufacturers would up the resolution. But for now, the market evidently thinks differently and goes with colour saturation and brightness, not pixels.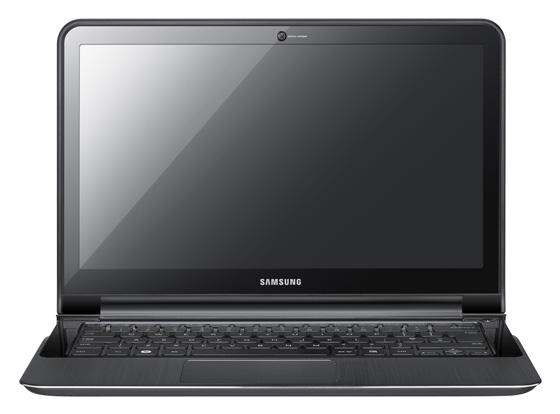 A bright, non-glossy screen but a resolution increase is in order
Performance bombs along, despite the modest 1.6GHz Intel dual Core i5-2467M. As you'd expect, the 128GB SSD gives it a formidable kick. It was slightly perturbing to see such a small heat vent, but the machine didn't get hot. As far as graphics performance goes, it relies on the integrated Intel HD 3000 GPU, so the 3DMark6 score of 2078 was a fairly typical result.
Benchmark Tests
PCMark 7 Results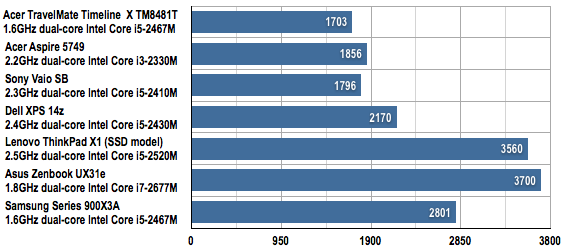 Longer bars are better
PCMark 7 Battery Life Results

Battery life in minutes
Longer bars are better
The 900X3A also pumps out terrific sound – well, for a laptop – in stereo, right into your thigh. Bizarrely, the excellent speakers are mounted underneath and towards the back of the laptop. It uses SRS to mangle the audio output (officially it's called an "Enhanced Echo Chamber") into a more expansive sound.