Year of the Penguin - el Reg's 2011 Linux-land roundup
This year we have mainly been copying Apple
Posted in Operating Systems, 2nd January 2012 10:00 GMT
Free whitepaper – Hands on with Hyper-V 3.0 and virtual machine movement
A time to panic?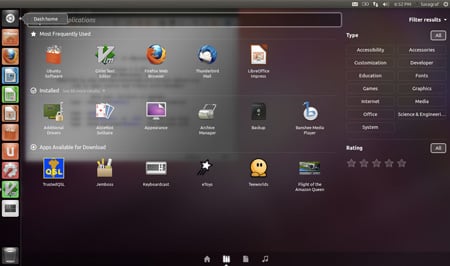 Ubuntu's Unity interface re-arranges the screen pieces
However, for all the critics there are also plenty of ardent defenders who argue that desktops like GNOME 3 and Unity are paving the way into the future of Linux.
While there's clearly some disagreement in the Linux community about just where the future of Linux lies, Ubuntu's parent company Canonical has made it clear that it doesn't believe that future is on the desktop. The company recently announced that Ubuntu 12.04, normally a three-year LTS release, will instead be supported for five years. Canonical founder Mark Shuttleworth says that once 12.04 is out, development focus will shift to mobile devices. Indeed, if Shuttleworth sticks to his plans, Ubuntu 12.04 may well be the last desktop-only release of Ubuntu.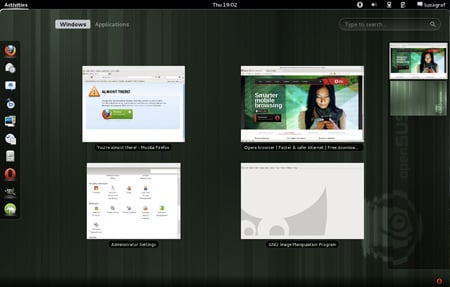 OpenSuSE 12.1 hugged the new GNOME in 2011
Instead look for Ubuntu to flow off the desktop and onto the small screen, both tablet and phones. In an interview earlier this year with ZDNet, Shuttleworth calls the move away from the desktop a "natural progression" and says that Canonical plans to "embrace the challenge of how to use Ubuntu on smartphones, tablets and smart-screens."
Indeed the tablet market - such as it is, realistically there's an iPad market and a few other manufacturers fighting over the leftover scraps - could sorely use some worthy competitors. Thus far no Android-based tablet has managed to capture any significant user attention. Could a Unity-based Linux tablet compete with the iPad?
One thing Ubuntu has going for it is its home-grown services like Ubuntu One and the Ubuntu Music Store. Bringing both over to a tablet would make it easy to get music, movies and images from one device to another. Having a complete ecosystem of media on both desktop and tablet would solve one of Android's big pain points - there's no easy way to do simple things like buy an album or rent a movie.
Of course the Ubuntu Music Store lacks the selection of the iTunes Store. Canonical would also need, perhaps more than anything else, to attract the level of developer interest that Apple has managed to create around iOS if it wanted to seriously compete in the tablet market.
Long-term GNOME maturity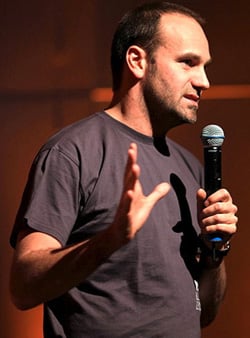 Shuttleworth: fondle-friendly Ubuntu in 2014
It will likely be some time before we get a chance to see Ubuntu on a tablet. Shuttleworth says he doesn't expect a tablet version of Ubuntu will appear until Ubuntu 14.04, which is due in April 2014. On the plus side Shuttleworth claims that Ubuntu is already in talks with hardware manufacturers to develop Ubuntu-based tablets and phones.
One thing seems clear from the last year of Linux desktop tumult; it's going to be some time before these new desktops come into their own. It took GNOME 2 nearly eight years to get where it was when GNOME 3 was released. Similarly it will likely take Unity several years to work out its kinks as well. It may in fact even turn out that neither system finds a home on the desktop. The future of Linux may turn out to lie elsewhere, in the world of tablets and mobile devices. Though hopefully the year of the Linux tablet won't prove a mere sequel to the mythical year of the Linux desktop.
More details about the future of Ubuntu - tablet or otherwise - will likely be revealed at the Ubuntu Summit in February 2012. ®
Free whitepaper – Hands on with Hyper-V 3.0 and virtual machine movement