Good for your image?
There are a few other drawbacks: the NEX-C3s tiny dimensions mean an internal flash is squeezed out. That's good news for keen photographers, but less good for those who simply want to document happenings at parties. The low price also means a few 'premium' features are missing, chief among them Full HD video. Like the original NEX-3, 720p recording is all you get, in contrast to cameras such as the NEX-5 or the latest NEX-7, that both deliver Full HD in AVHCD format.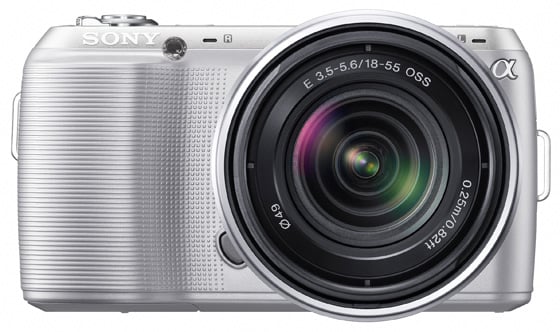 The kit lens zoom will suffice for most, but CSC enthusiasts will hanker for more options
I was also less than chuffed with the battery life, which with extensive use dries up in about two days. Annoyingly, if you connect the NEX-C3 to a computer to transfer images and forget to turn it off once you're done, it won't put itself to sleep. Instead it simply, quietly drains the battery until it's exhausted.
DSLR users might be left a bit cold by the NEX-C3 as it can be a tad fiddly to use thanks to the small clickwheel. The lack of a viewfinder is off-putting too, although you can add a fixed focal length, optical viewfinder for around £150, or a hotshoe-mounted EVF for around £250. The relative lack of lenses mean the truly enthusiastic should look elsewhere.
Verdict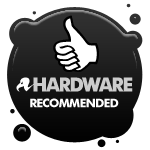 Viewfinding and fiddle factor aside, it's virtually impossible to argue with the image quality – at high ISOs the NEX-C3 is incredibly impressive, relative to its price, size and in comparison to fully-fledged DSLRs. It's true that ambitious photographers will lose out in terms of the number of lenses available, but for those who want a relatively cheap body, a few general purpose lenses and zero compromise on image quality, the C3 is perhaps the best, best value mirrorless DSLR yet. ®
Dave Stevenson is the author of A Pocket Guide to Digital Photography.
More Camera Reviews…

Nikon
1 V1
Olympus
PEN Mini
E-PM1
Hasselblad
H4D-200MS
Leica
X1
Fujifilm
Finepix X100

Sony NEX-C3 compact system camera
Entry-level APS-C mirrorless compact system camera.
Price:
£499 (18-55mm lens kit), £589 (16mm pancake and 18-55mm lens kit) RRP
More Info:
Sony's NEX-C3 page
COMMENTS
It's diffraction limiting...
I'd suggest a lesson in basic lens theory for the reviewer. The reason that f/32 is soft is nothing at all to do with the quality of the lens, but is just a function of the small aperture size. Any lens stopped down to F/32 (if that's an available setting) will exhbit the same effect. It's caused by the diffraction of the small aperture. In fact a 16MP APS-C sensor will gradually suffer increased levels of diffraction softening from around f11 onwards. By f32 it will be severe as the Airy disc covers about 8 pixels.
http://www.cambridgeincolour.com/tutorials/diffraction-photography.htm
I still don't get this category. Zoom, super zoom and bridge cameras seem much more appropriate for the intended market.
Re: Buy a cheap DSLR
Sorry John, here's the big red flag back at ya. I don't see where Tony asked for cheap or "not too big". Considering "too big" is very much a personal matter and I might even surmise the smallest cheap DSLR is "too big". A quick look online shows a Rebel T3 priced nearly the same as the NEX-C3 but I'd say it wasn't small enough.
Personally speaking, the Lumix gf3 has both the missus and me wanting to take more pictures because it's something that can easily carry every day as small is my main concern. Oh, this may come as a shock but I only carry a single lens; I have others that I may break out for special occasions like weddings or a vacation to Angkor Wat but mostly it's one lens, the smallest one actually. If one day I am as good as the tool, I'll consider moving up but I expect sensor technology will easily outpace me so I may even get to move to a smaller size camera. I'll finish with the mention that the missus insisted on getting the gf3 (damn my bad luck) after using my g2 because the g2 was "too big" and is capable of taking better pictures than we are.
As a relatively happy dSLR user I'll disagree with you there. A decent EVIL (electronic viewfinder, interchangeable lens... not sure if this is a well known term!) camera can take the place of any other sort of camera with the exception of a super compact (it won't ever be as small) and it can perform most camera uses with the exception of sports/fast-paced photojournalism (because the autofocus is too slow).
You can put on a big zoom for wildlife or event photography, you can put on a macro lens that will vastly outperform anything on a non-interchangeable lens camera for small subjects and product photography, you can put on a mid-range lens for 'every day' use, you can put on a wide-aperture fast prime for evening/indoor events where you don't want to use flash. At all other times, you don't need to deal with the inconvenience of the features you don't need (eg, the bulk of a superzoom) and the whole package can still be reasonably discreet (with a pancake prime lens it'll be pocketable).
Like as not you'll end up with better image quality (which is utterly irrelevant for most people, but useful if you're making medium-sized or larger prints) and better low light performance than any smaller sensor digital camera (eg, any of the kinds you listed) and a device which can still do more things and do them better than a combination of super-compact and super-zoom.
"Bridge" cameras look a bit naff by comparison, superzooms too bulky when you don't need the zoom, and normal zooms not particularly versatile. The only thing that might be more useful for most people is a decent super-compact, because you can take it everywhere really easily... and people seem to prefer using their phones for that!
Thanks, El Reg
A proper photo-literate review. ;)
Personally, I can't stick the NEX series; the lenses are so out of proportion with the bodies, and the handling is absolutely terrible - I mean, no mode dial? Only Sony would think that might work for serious photographers.
However, there's no denying that the results are great - it's just that with lenses that size, I'm far from clear on the benefits of having a smaller body. Make both camera and lens pocketable and you hit the jackpot; however, this combo still needs to live outside, so you might as well have a low-end DSLR with all the attendant benefits and not a huge amount more weight.