Well, burn my atomic-clock-powered new human renaissance platform
Oh wow, oh wow, oh wow! It's Quotes of the Year 2011
"A fool finds no pleasure in understanding but delights in airing his own opinions," Proverbs 18:2 tells us. So thank goodness the Internet was invented. Here's our annual selection of barmy and brilliant things said in 2011 - this year's selection leans heavily towards the barmy.
"We've made a bunch of mistakes"
Mark Zuckerberg, finally admitted privacy issues, in between killing things he could eat. In June, Facebook turned on face recognition on Gallery photographs without telling users; exposed millions of 'private' photographs; it allegedly tracked users even when they were logged out of Facebook, flashed Spotify users playlists to everyone, and ended the year by opting everyone who "Liked" a commercial brand into one of their adverts. Er, model release form? And it's all unnecessary we now know, as McKinsey politely pointed out in a much-overlooked report earlier this year. The insistence of Facebook, Google and friends on giving away their services for free, and limiting themselves to advertising, means we are the product. And it leaves €100bn of consumer surplus on the table.
---
"Why would Facebook want to launch a smear against Google?"
The BBC's Evan Davies is shocked, shocked to discover that large internet companies do negative PR. And we thought that all they did was run unicorn sanctuaries. Later in the year, the Beeb screened a fawning hagiography about St Zuck.
---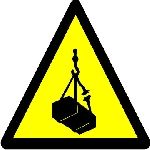 "We don't understand platforms. We don't 'get' platforms"
Googler Steve Yegge on Google+, the Chocolate Factory's attempt to look a little bigger in Facebook's rear view mirror. Yegge, who spent six years at Amazon, called Google+ "a prime example of our complete failure to understand platforms". Perhaps it was consumer marketing or the UI that sucked, though: just five months after launch, interest was waning - and even Google's top execs couldn't give a bollock.
Sponsored: Minds Mastering Machines - Call for papers now open