Smartphone accessories
Mobile attachment
Mophie Juice Pack Powerstation

Battery woes are one of the most common gripes among smartphone users, so an accessory fix is a fundamental requirement in a roundup as such. The market is inundated with relevant solutions and surfing for the right one can quickly descend into discombobulation.
Mophie offers a range of commendable options including the Juice Pack Powerstation, a universal battery pack for phones and tablets. The device packs a 4000mAh capacity with a charging output of 2.1A. This'll boost juice of almost any USB device, charging up to four times faster than a regular USB battery, apparently.

The Opena

Many of us carry bottle openers on our keyrings, some are skilled with lighters and the stupidly drunk might even risk damaging their teeth. Either way, when it comes to cracking open the cold ones, smartphones have never been too adept.
iPhone users now have the option to spruce up their blower with such capability, though, through the 'world's first' iPhone 4/4S case to feature a built-in bottle opener.
'The Opena' helps with one's booze habits through a slide out stainless steel cap cracker. It'll also provide standard protection, but I wouldn't go dropping your iPhone into a pint glass just yet.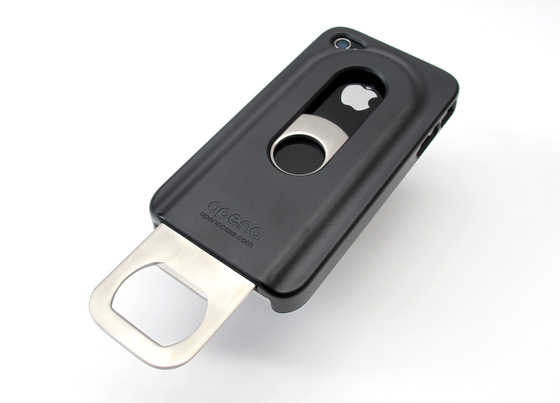 Zomm Wireless Leash

Misplacing mobile phones is a regular occurrence that can see those without a landline or second handset spend countless hours cluelessly turning the living room upside-down.
This wireless leash from Zomm eliminates those moments, attaching to a user's keyring and reminding them when they're about to leave their precious phone behind.
It doubles up as a speakerphone handsfree kit too and calls emergency services if need be. Additionally, lose the Zomm fob and users can turn to the app, available for Android, which will direct them to the device, acting as a helpful keyfinder in reverse situations. Users are also able to adjust the fob's settings from there, as well as tag objects and places they'd like to return to later.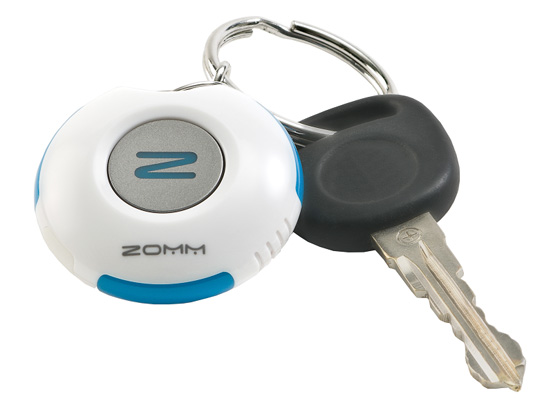 Price
£100
More Info
Zomm
Sponsored: Minds Mastering Machines - Call for papers now open