Smartphone accessories
Mobile attachment
Xmas Gift Guide As Apple's advertising points out, when it comes to most activities, there's usually an app for them. But not every task can be performed with a handset alone. Sometimes hardware is required to utilise the brains of a smartphone and take functionality further.
Whether you seek solution for better typing, improved battery life or something to turn your handset into a Swiss Army-style gadget, there is usually an accessory to cater.
Here's a handful of options that'll give your blower additional features. Alternatively, especially if you already bought them a pair of smartphone-compatible gloves last year, the following gadgets could be the perfect filler for a fellow-smartphone user's stocking this Christmas. Depending on how generous you feel, that is.
Celluon Magic Cube

This beast rocks up looking like the daddy of Bluetooth keyboards and claims to work across the board on a range of connected devices.
The Magic Cube projects a full-sized layout onto most flat surfaces, which can then be used to type button-free, removing the need for clunky pads while apparently reducing strain on the wrists.
The lighter-sized accessory first creates the keyboard outline with a red laser. An infrared beam then picks up when a punter pushes each letter and relays information back to the box, which is subsequently transmitted to the mobile device in use.
As well as being an über-cool futuristic bit of kit, the Magic Cube doubles up as a multi-touch mouse and a hand-writing recognition device. Minority Report, eat your heart out.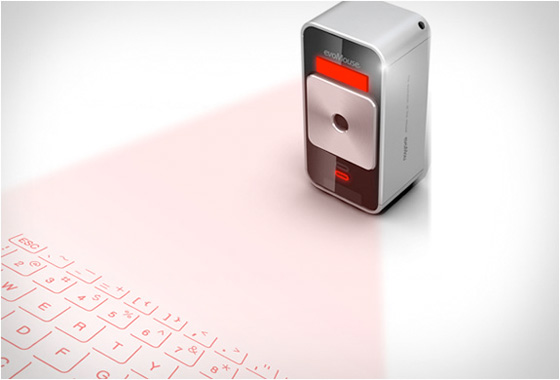 MicroVision ShowWX+ HDMI

While the future calls for smartphones with integrated Pico projectors, there are various beaming accessories already available that'll perform the same task.
The ShowWX+ HDMI is compatible with any mobile device that rocks an HDMI port, as well as a host of other hardware through various adaptor docks. Plug and play functionality makes it simple to project content, which the company claims will remain constantly in focus too.
Alas, the projector is a little on the pricey side, but it does create a display up to 6m wide with a resolution of 640 x 480. The battery has an expected life of roughly two hours, though, so anyone looking to sit through a Lord of the Rings marathon will probably want to carry a spare.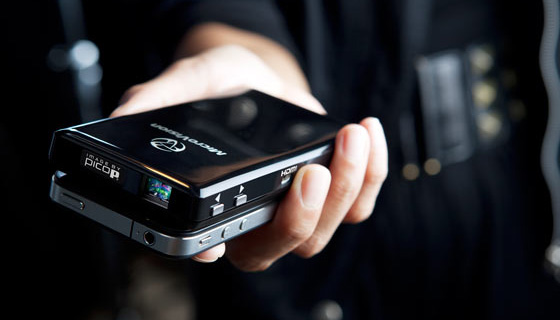 Sponsored: Minds Mastering Machines - Call for papers now open